Pool Data is a startup focused on the world of personal data after the end of the cookie. They wanted to offer users of their Marketplace a wallet app with the added functionality of allowing the user to collect their personal data into one place and choose to share all, or part of it, with Data Unions of their choice.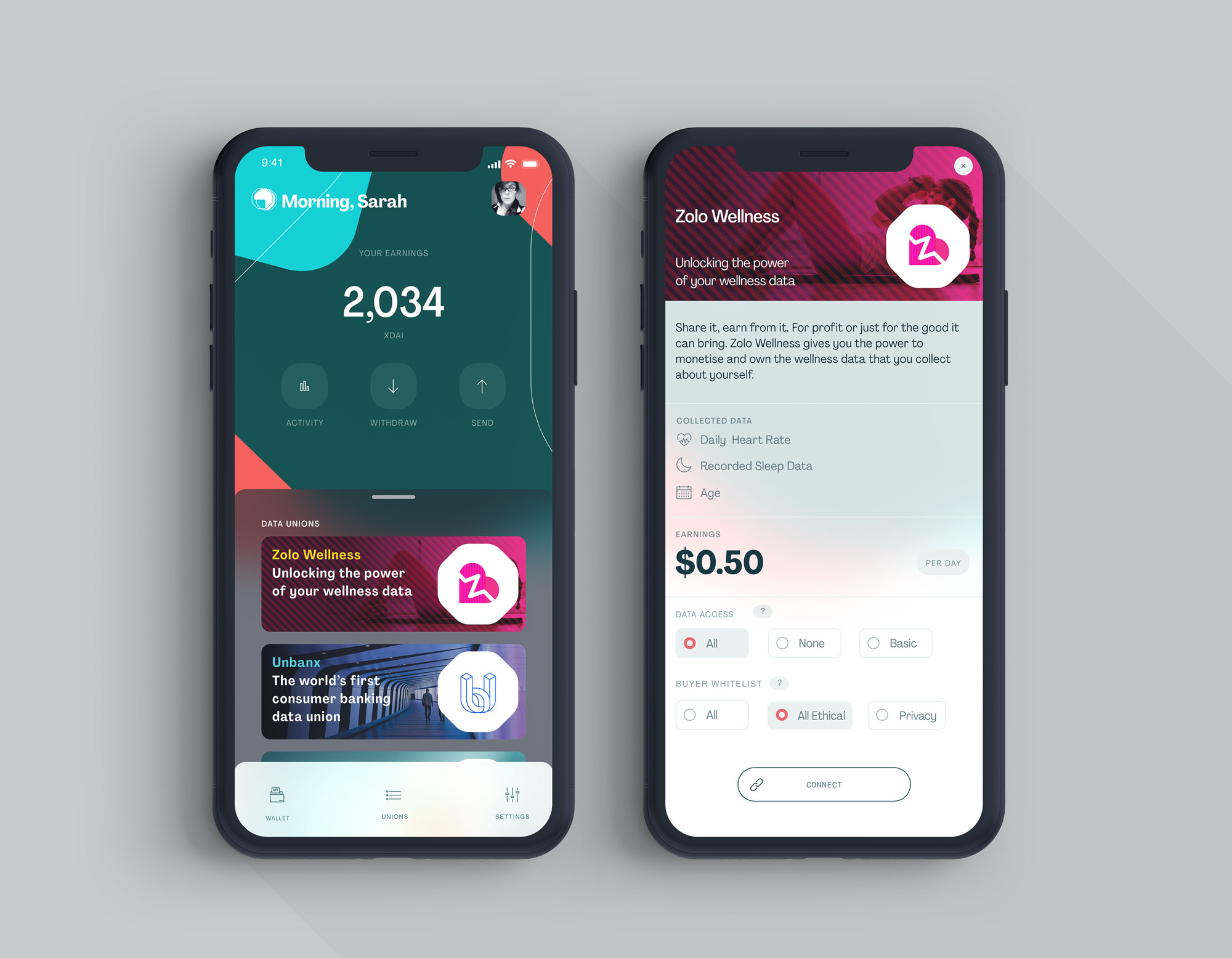 Pool wanted to help Data Unions deliver micropayments to union members when their data is purchased on their marketplace. It's much easier for Data Unions to remunerate customers in tokens than with traditional fiat currency so they decided to offer clients a wallet so they could store all their token in one place and convert them into fiat currency.
Could this wallet also offer additional functionality? Could it help consumers find Data Unions to join? Could it store and collate which Data Unions users are members of and control what data they want to share? Could it store their digital assets such as their data, tokens & NFTs?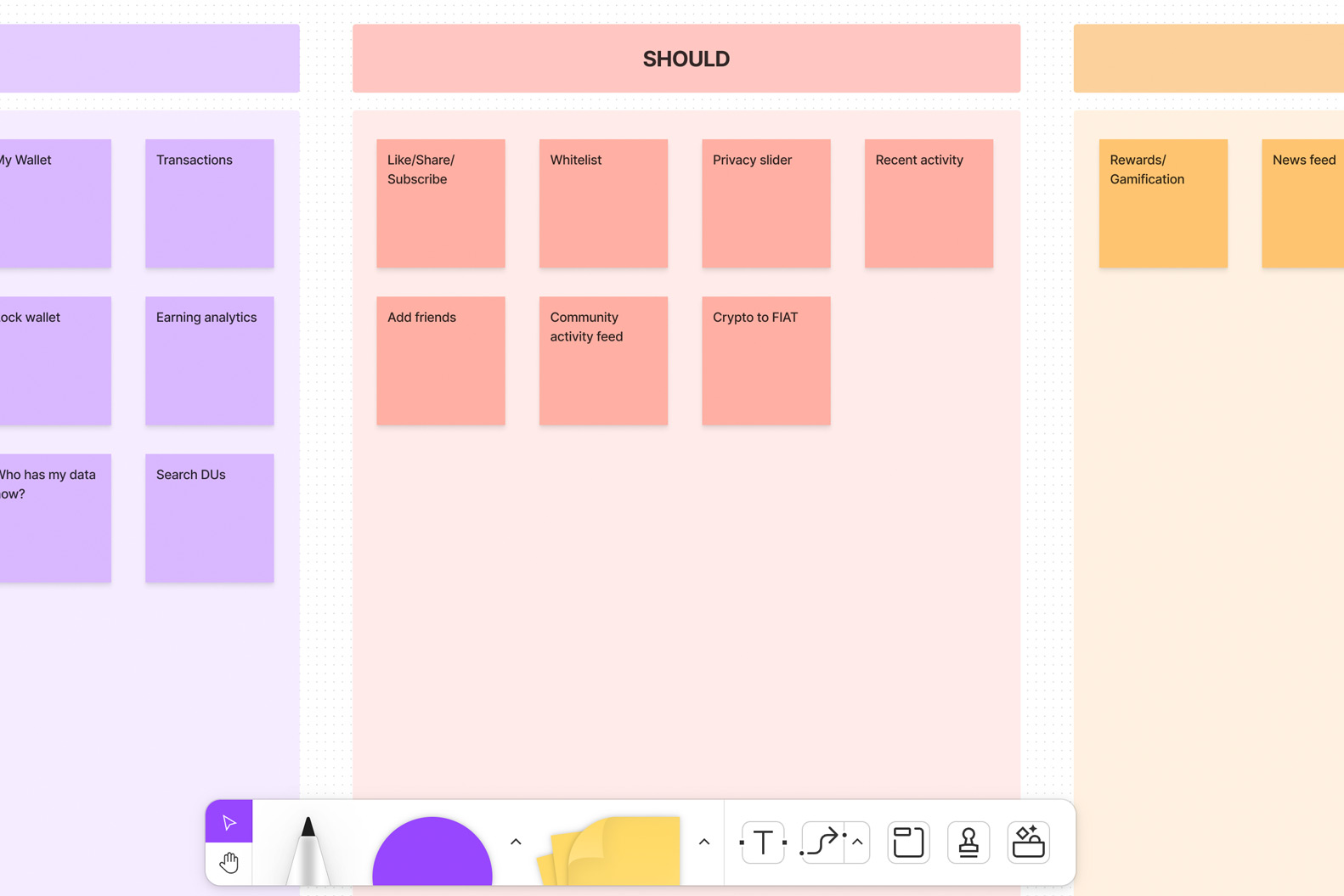 MoSCoW features workshop in FigJam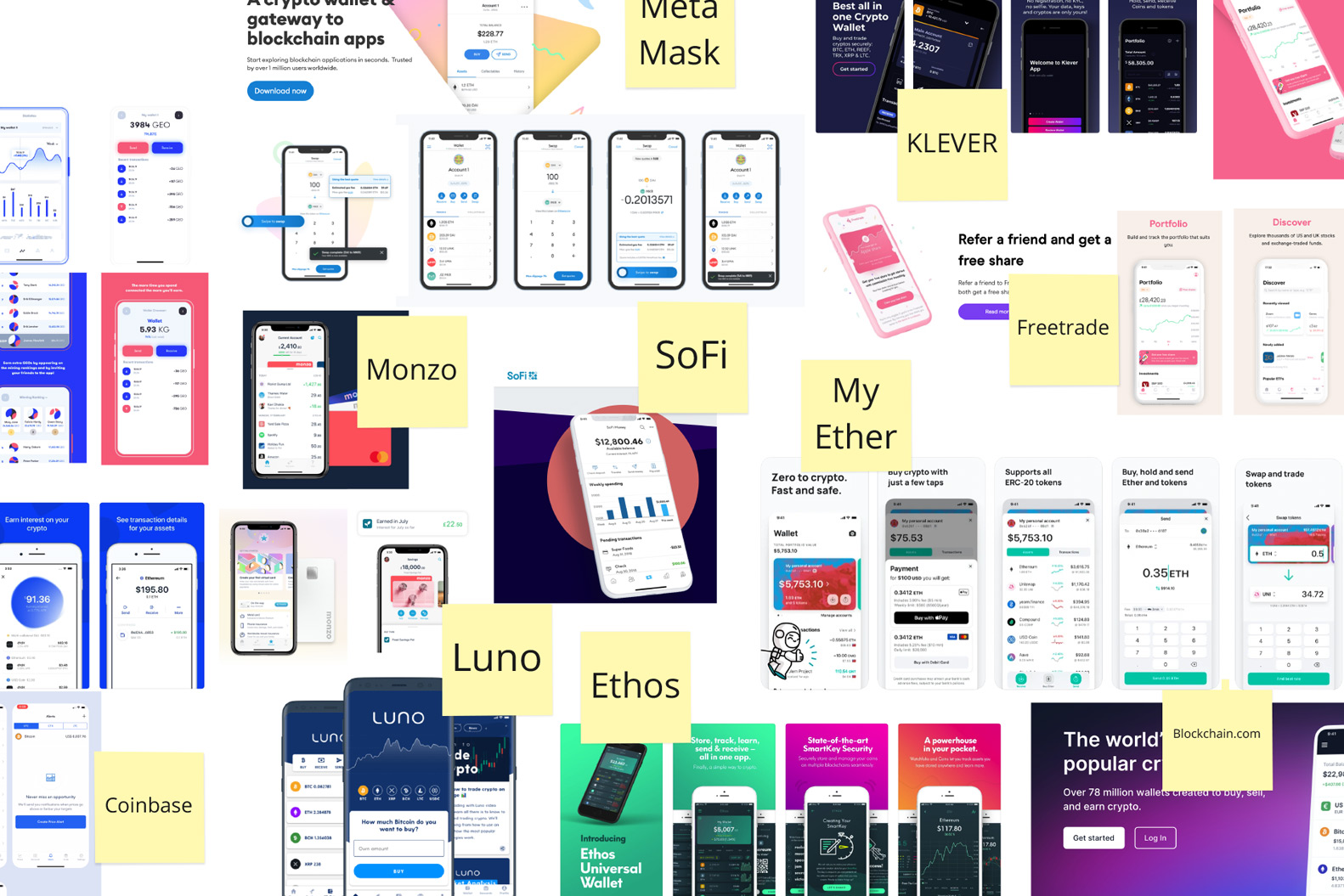 Competitor research in Miro
We began with a discovery phase, looking at the competitive landscape and our audience. We conducted user interviews and company workshops in order to pin down an initial feature list and work out the functionality.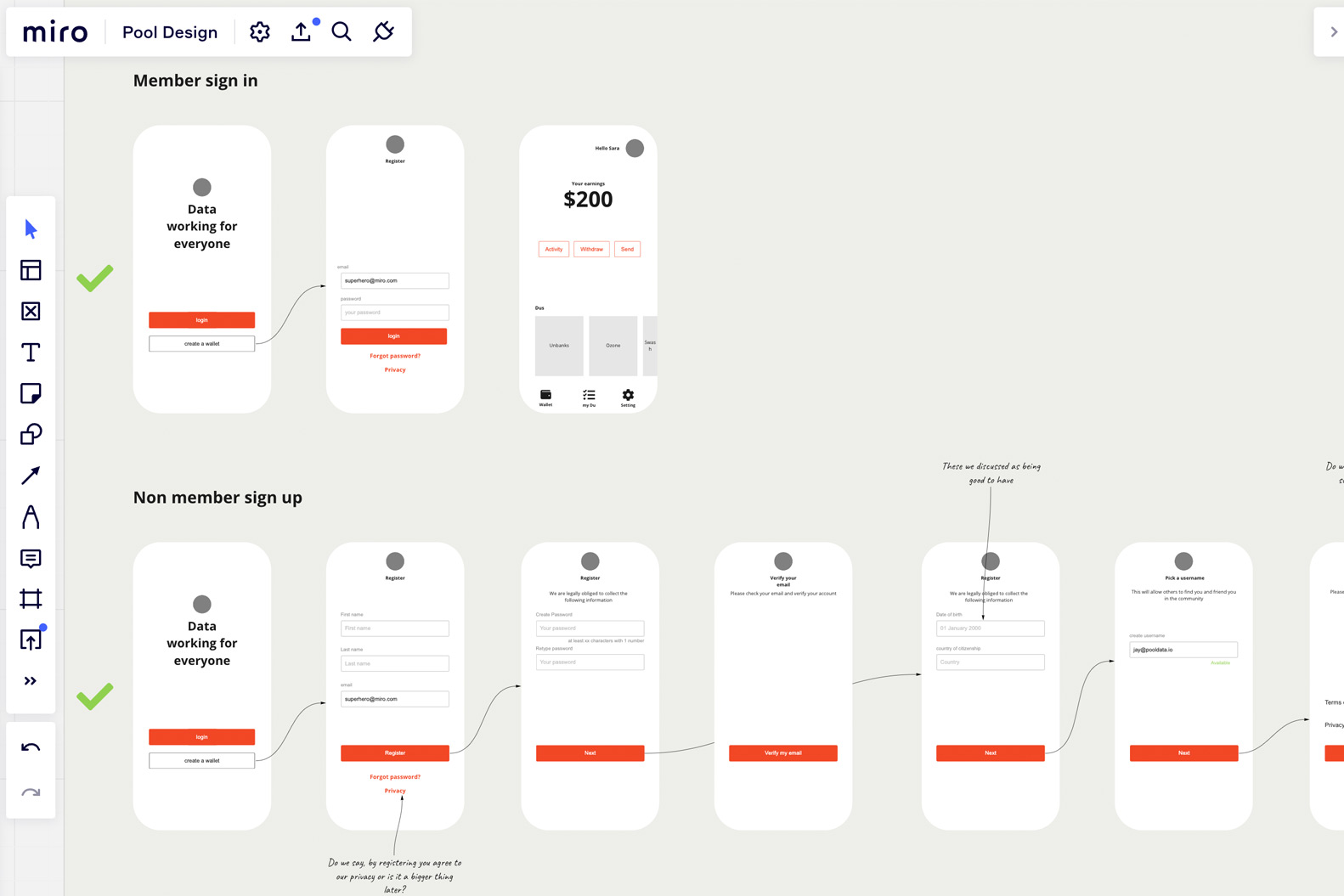 Early user journey scamps in Miro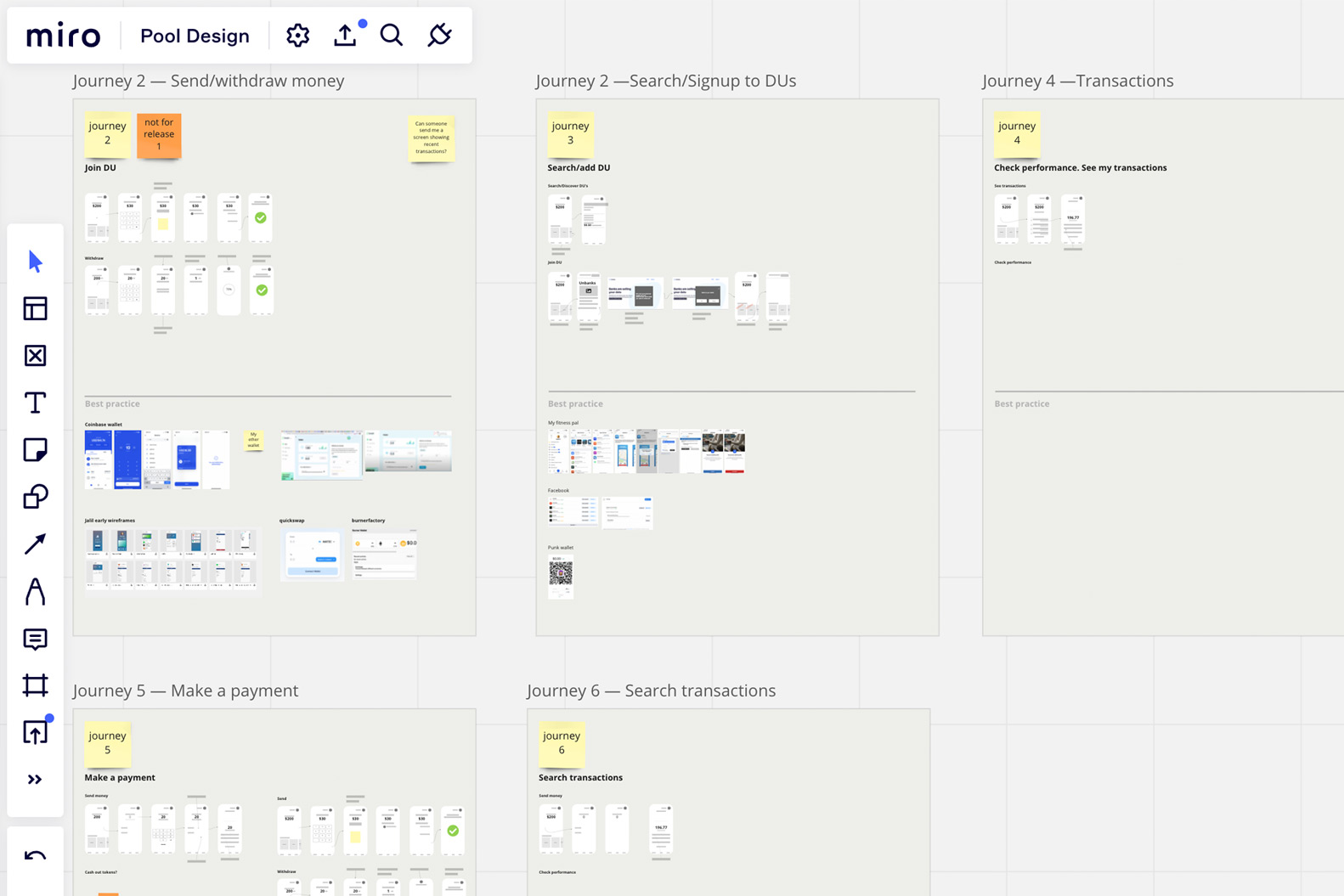 Workshop on key user stories in Miro
Our first priority was to work out how our wallet would work from a technical point of view. We held brainstorming sessions and produced quick turn around scamps so we could run through various scenarios with the tech team. 
We designed and produced a protoype which I presented to key stakeholders, Investors and potential Data Union customers. Their feedback allowed us to evolve the offering and respond quickly to feedback.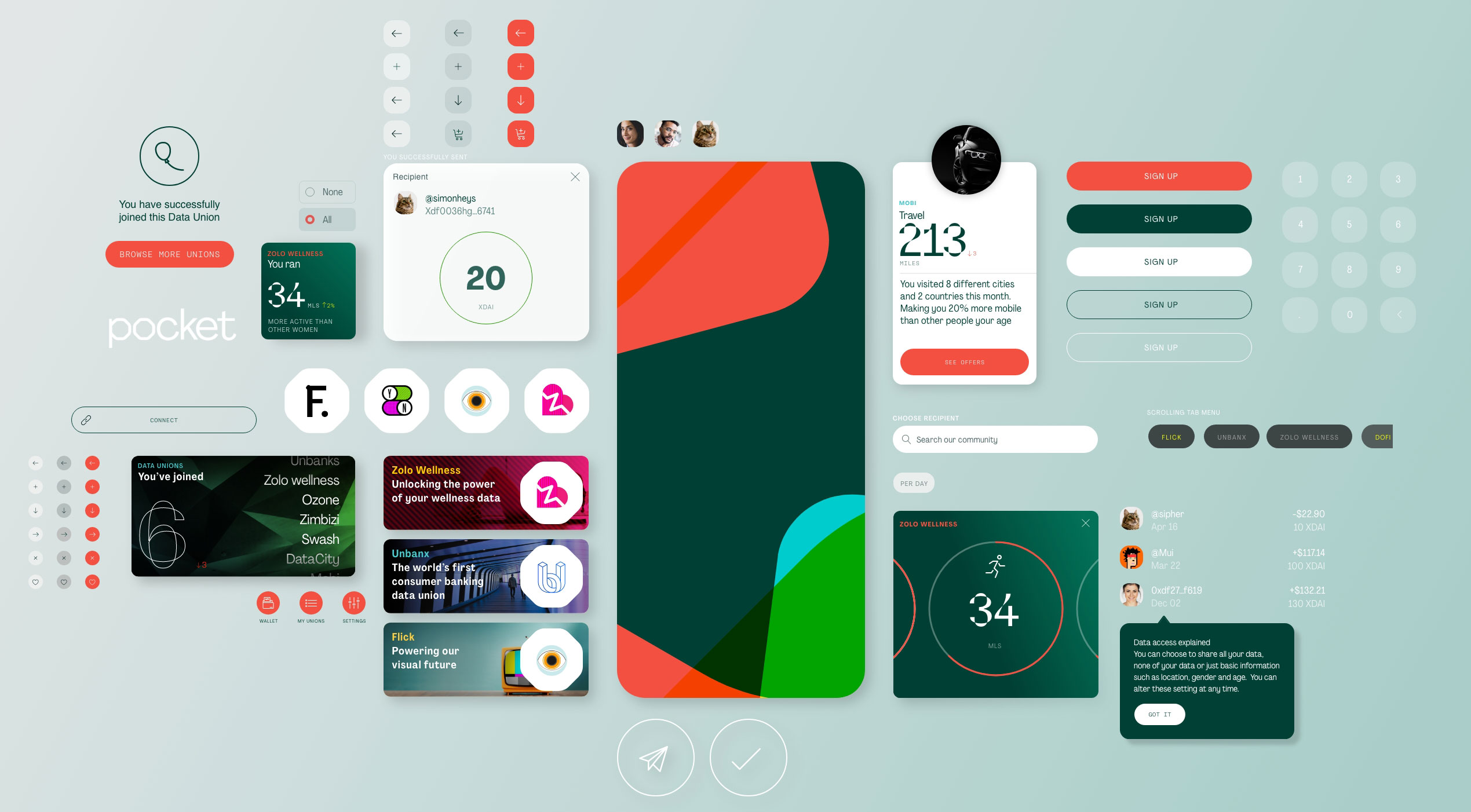 Components in Figma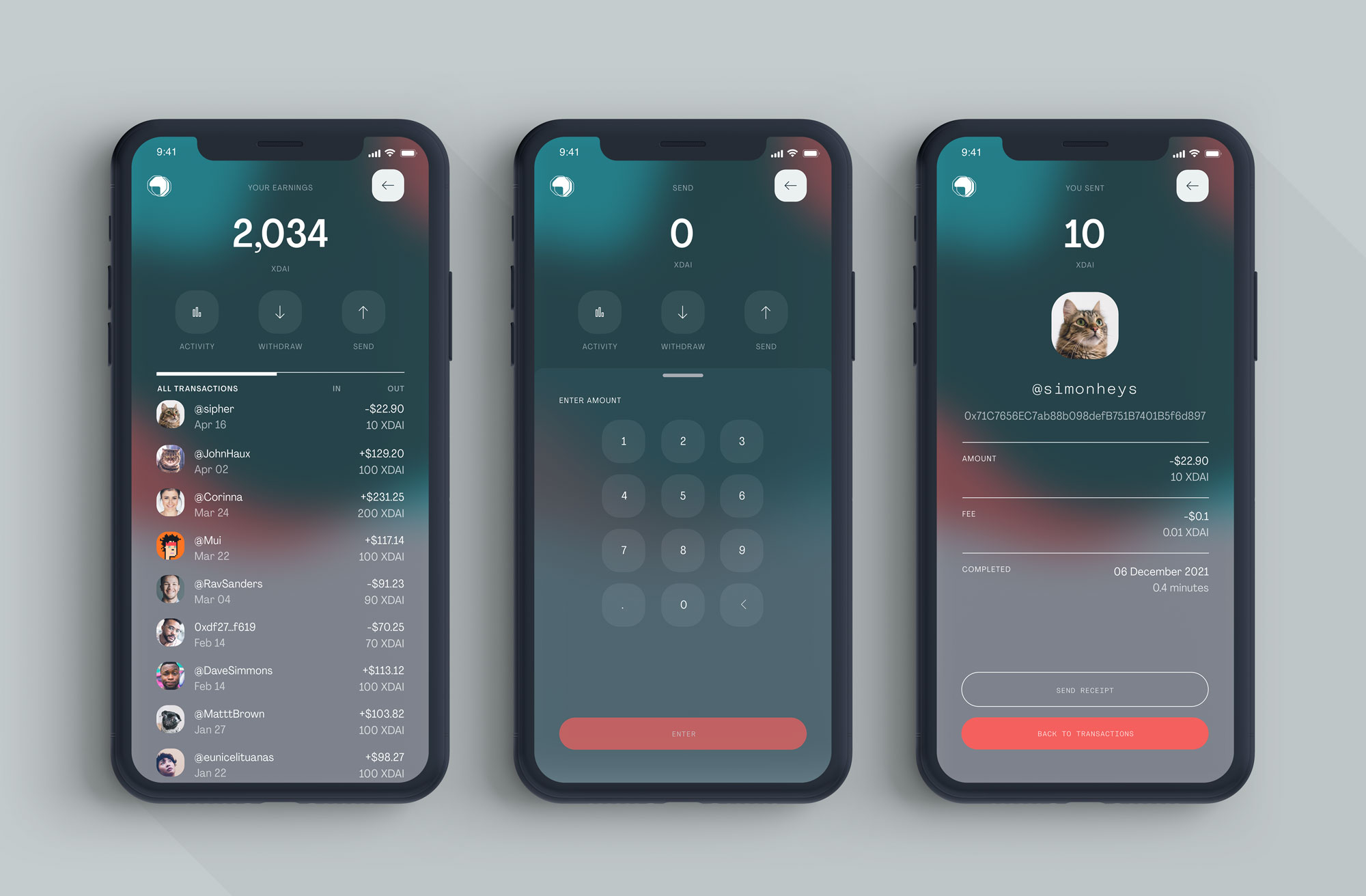 Transaction screens in Figma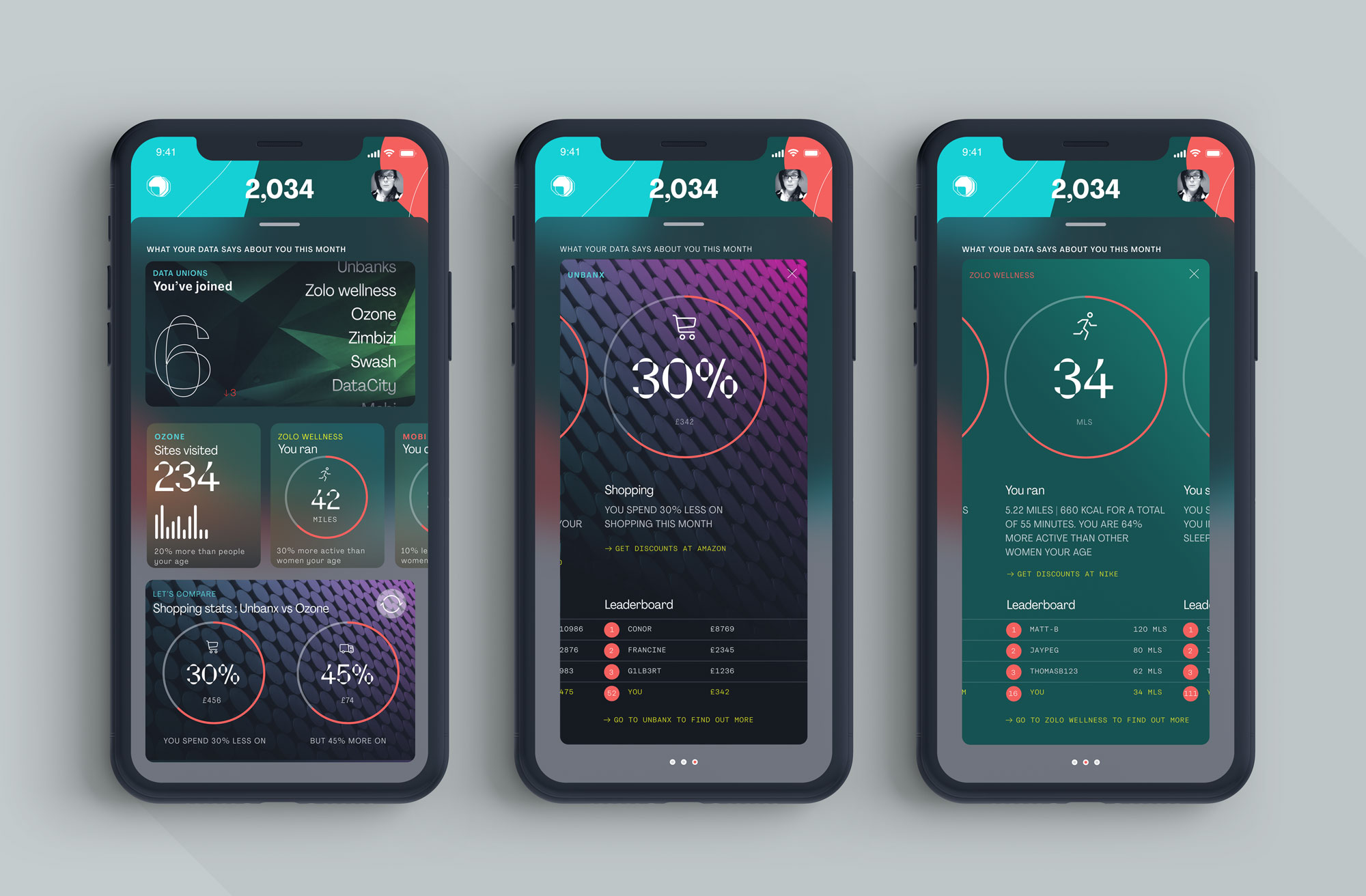 Analytic screens in Figma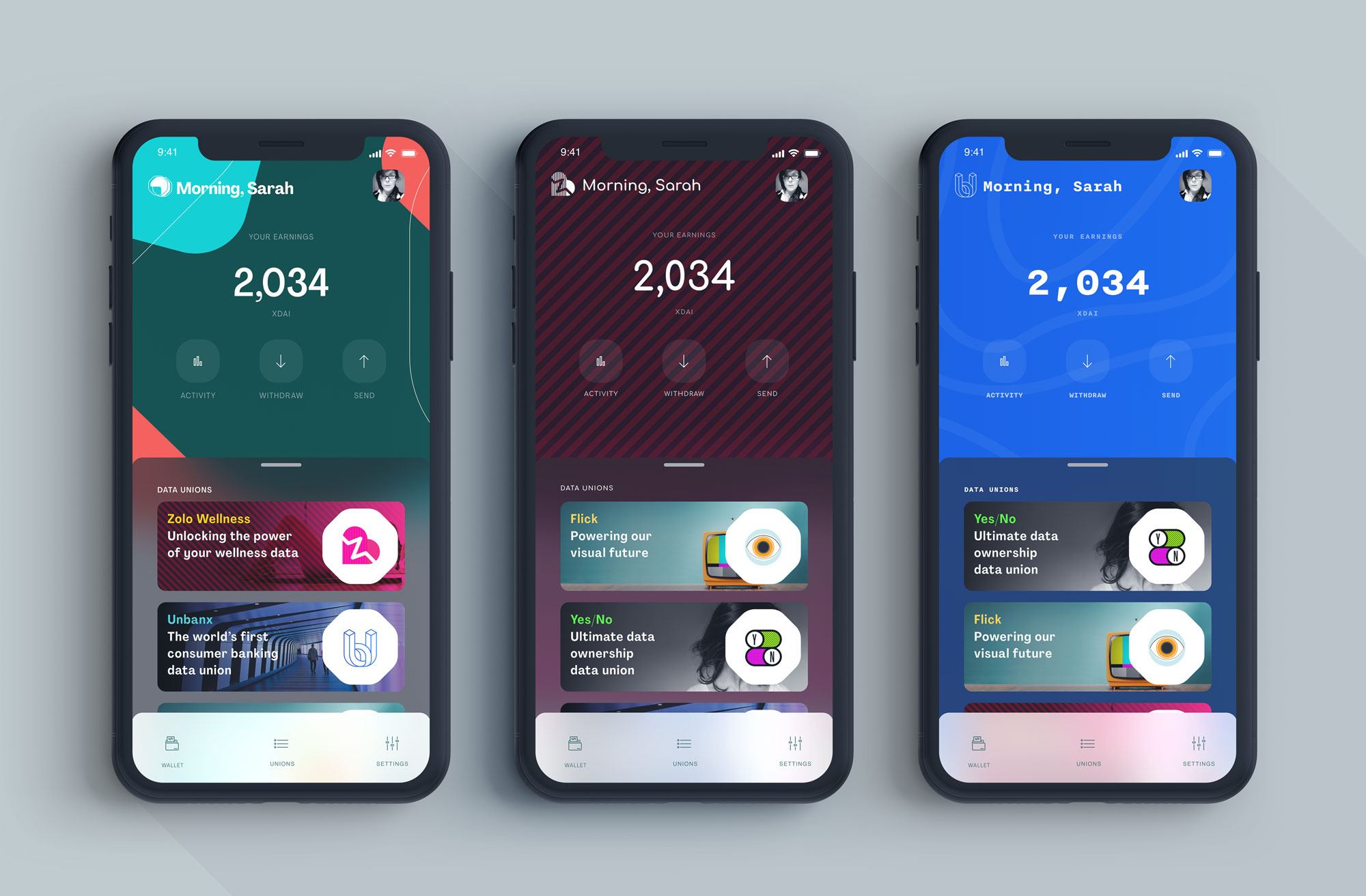 Whitelabel screens in Figma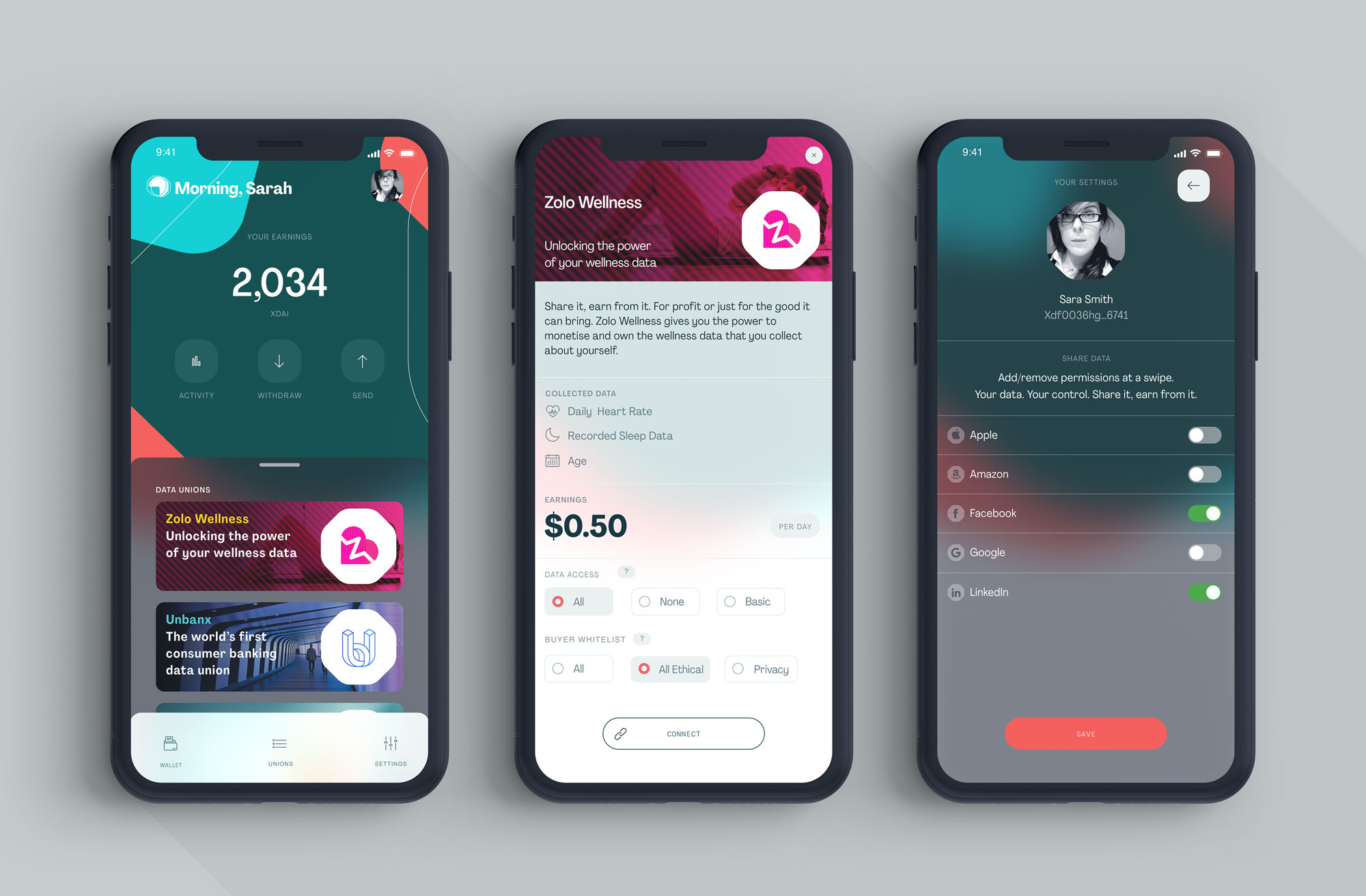 Joining Data Union screens in Figma
The final product allowed the team to download a working app onto their phone to showcase to potential investors and use as a funding tool.
Our product met our high level goals
Send and receive funds

Browse and join Data Unions

Reskin (whitelabel) with client branding

Send and Receive crypto payments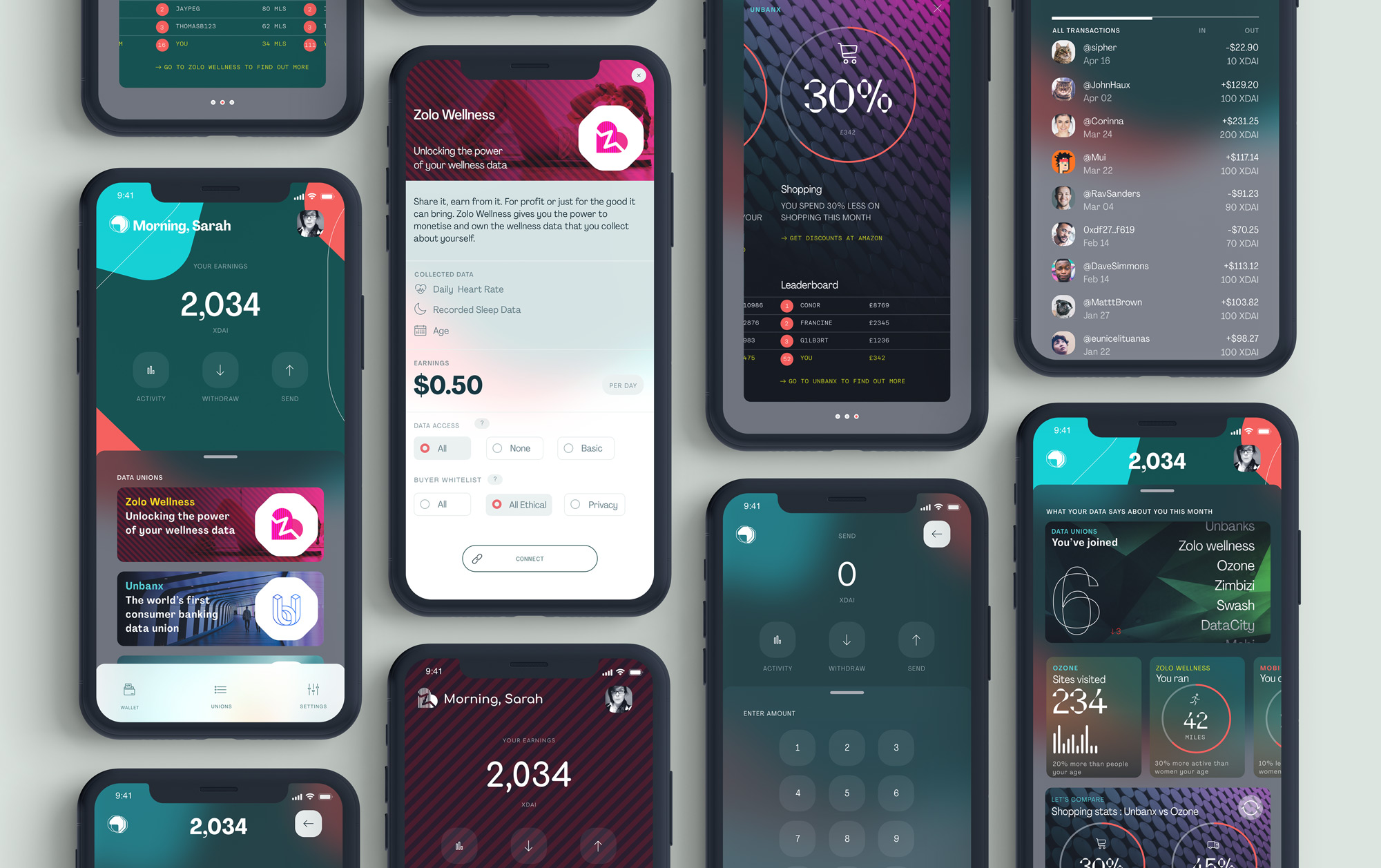 Final screens created in Figma
With the help of a developer, we spent two intensive weeks building a working app for both iOS and Android in React Native which was ready to launch in the App store should they wish. This really helped move the conversation faster around what the user experience and features should be. It was used as a powerful demo internally and as an early working product to show investors.