Pool Data is a small startup which was formed by three partners in April 2021. All three had a keen interest in data, web3 and cryptocurrency and were energised by a vision of the future where cookies ended and Data Unions had emerged, allowing people to join together collectively to pool their data so they can control and monetise it. I joined the team at the end of the summer in 2021 and began initial work on their product: a data marketplace website and crypto wallet app.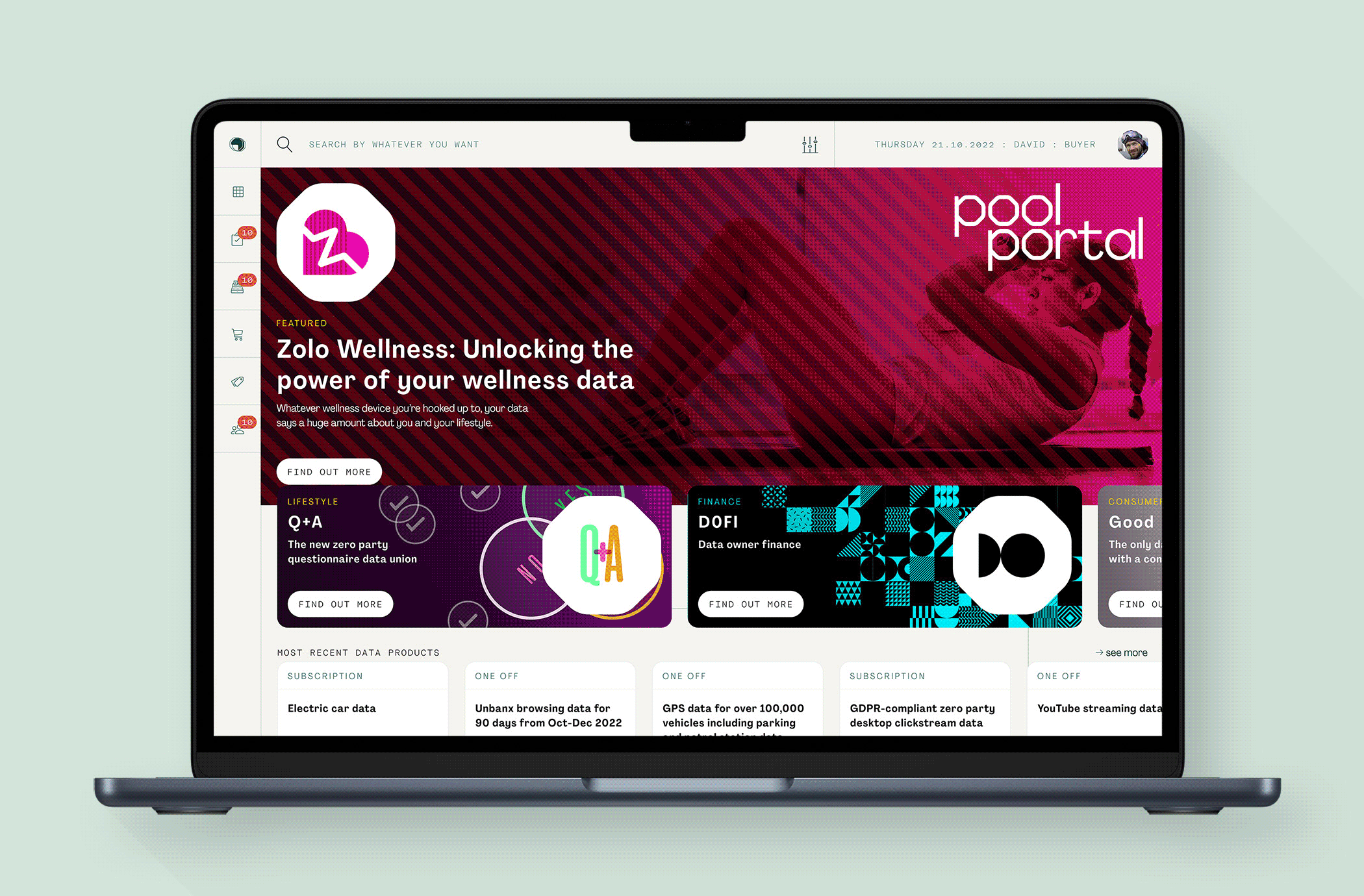 Data is a powerful tool. Used by many industries. But finding good, clean, useful data that has been fully consented to is a problem for all data buyers. They often rely on small networks of contacts and experience drawn out buying cycles which slow down the process further.
Marketplaces do already exist, but with limited success. Could we make a marketplace which buyers would actually use? Could we improve buying cycles? Could we inspire, reduce the time it takes to find data and offer the level of personalisation many buyers need?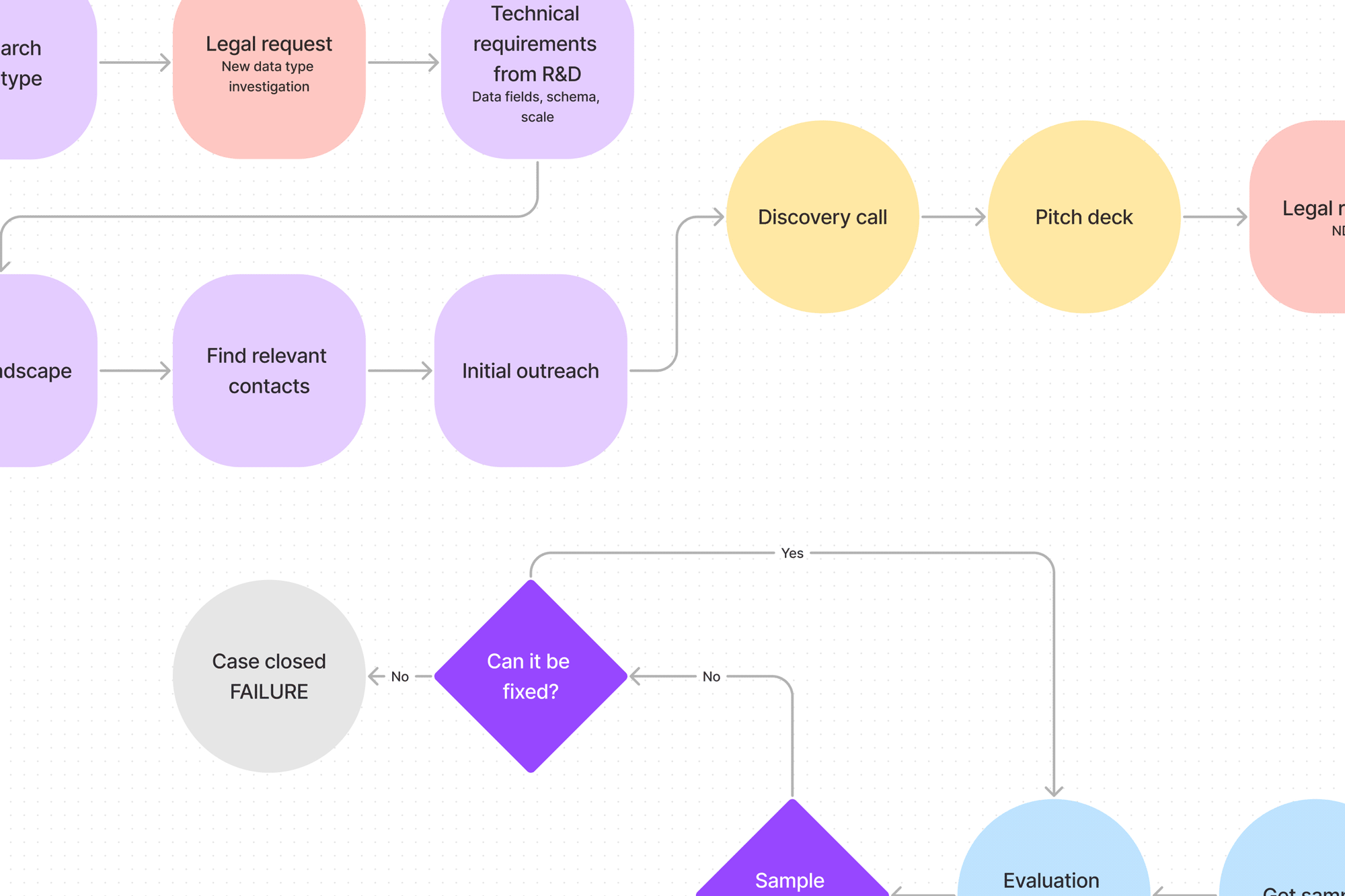 User research into buying cycles in FigJam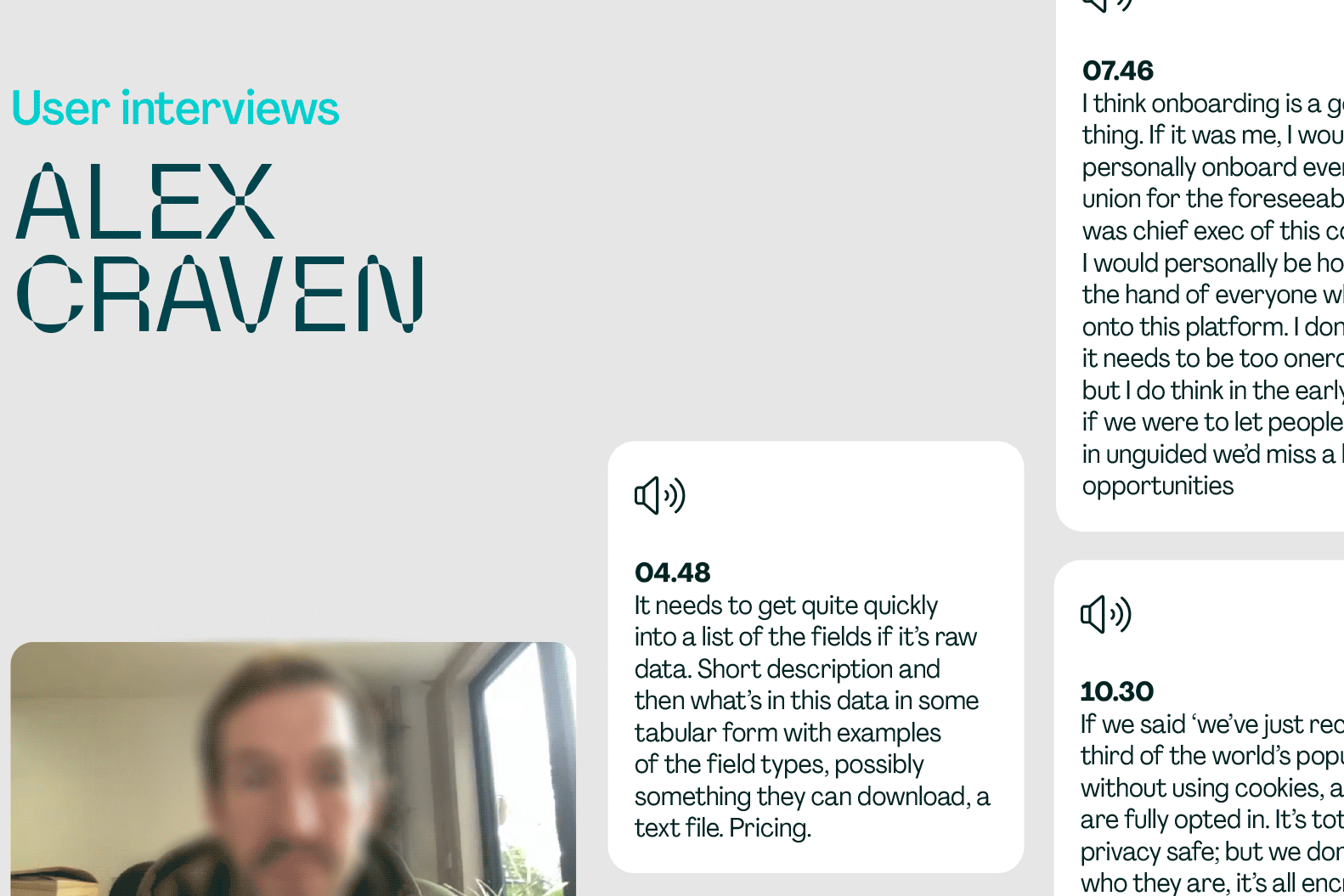 User interview soundbites presented in weekly stakeholder meeting in Google slides
We began with a discovery phase, looking at the competitive landscape and our audience. We conducted user interviews and company workshops in order to pin down an initial feature list and draw up a set of company goals.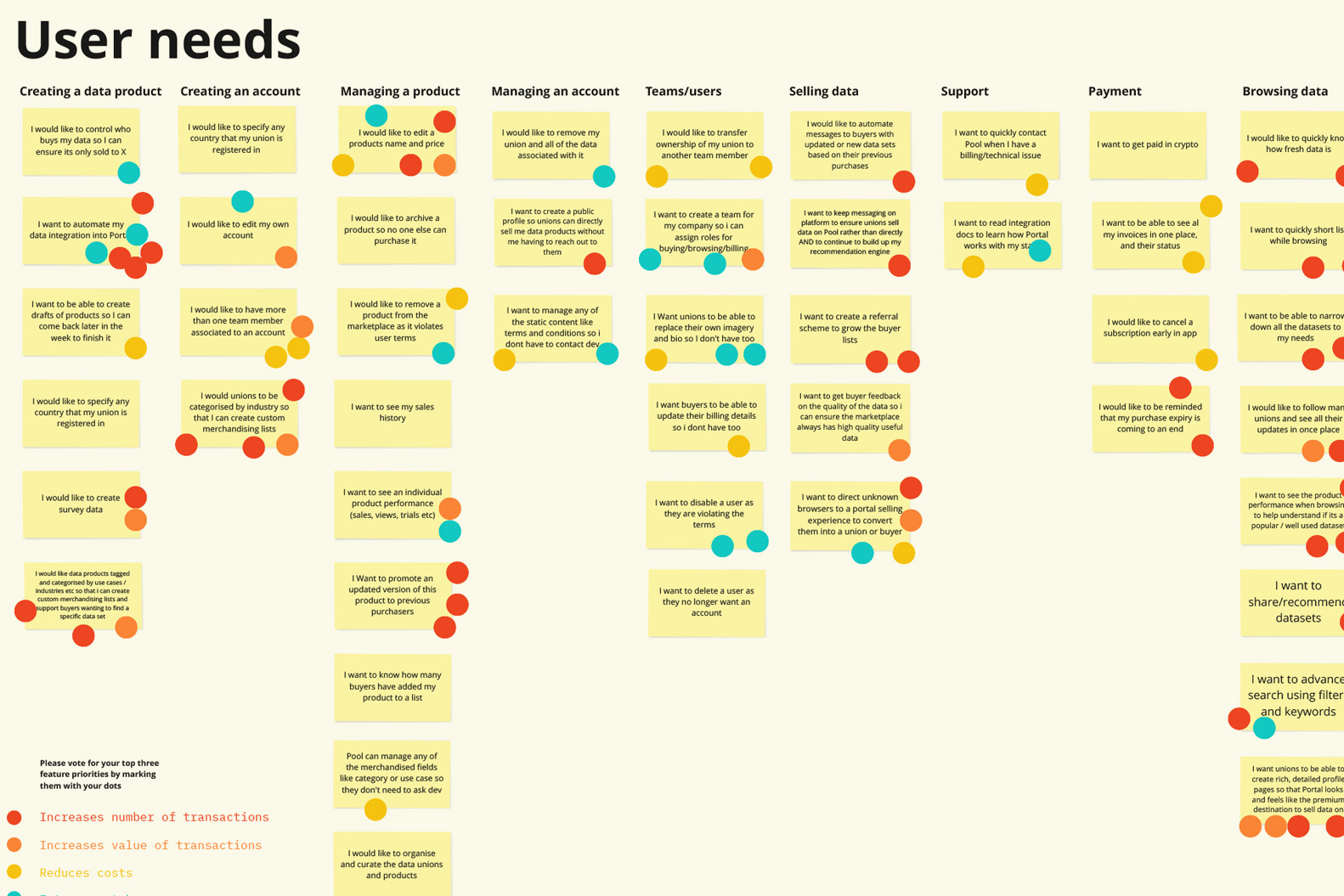 A features workshop in Miro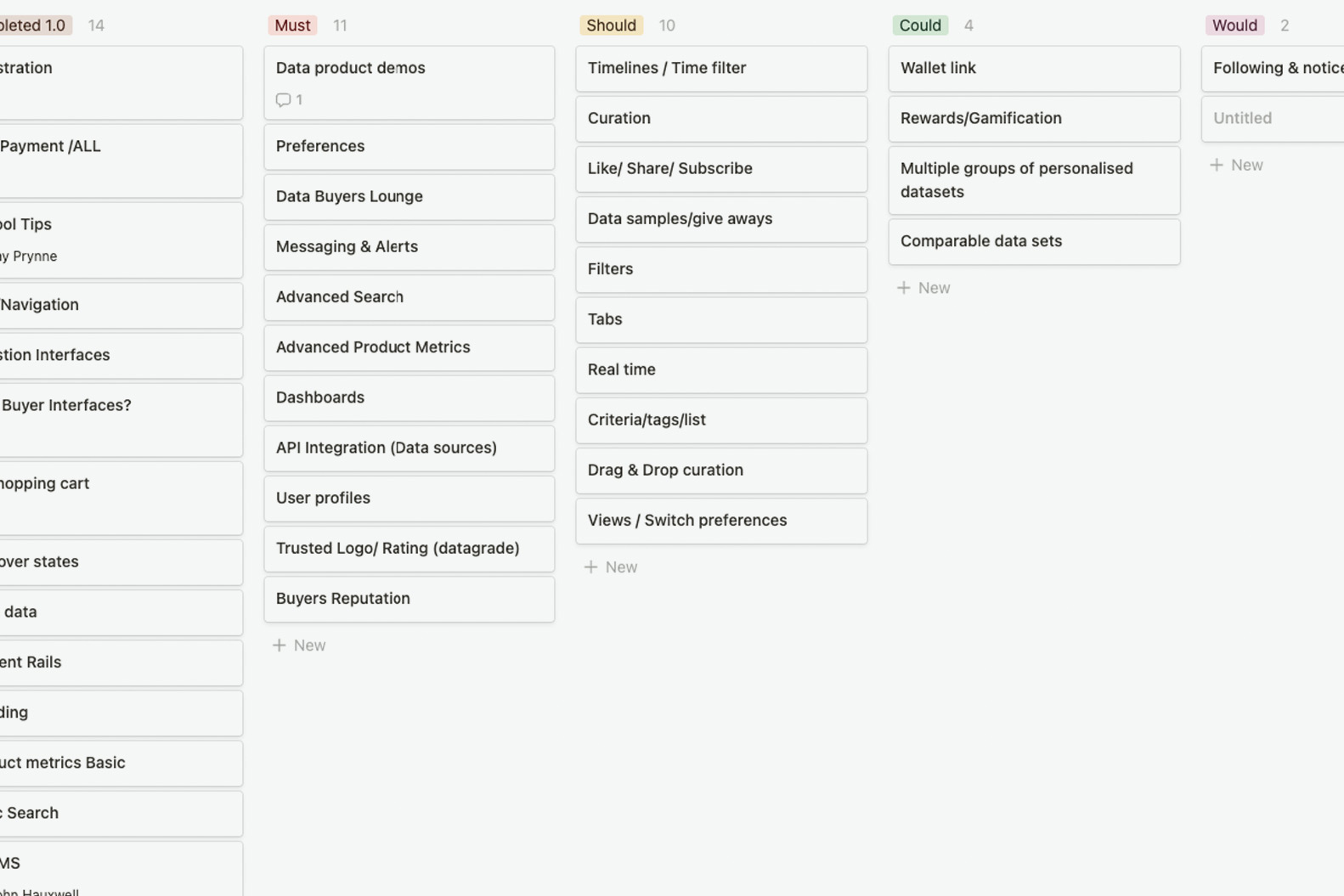 A MoSCoW board in Notion
Our research allowed us to identify user needs such as custom contracts, high visibility on data dictionaries and creating shortlists to share with a team. We could then wireframe out options and discuss them with the entire product team. 
We worked in a two weekly scrum format to produce wireframes and designs in Figma and began working on an initial design component library which was built out in Storybook to speed up the dev work and ensure consistency early on.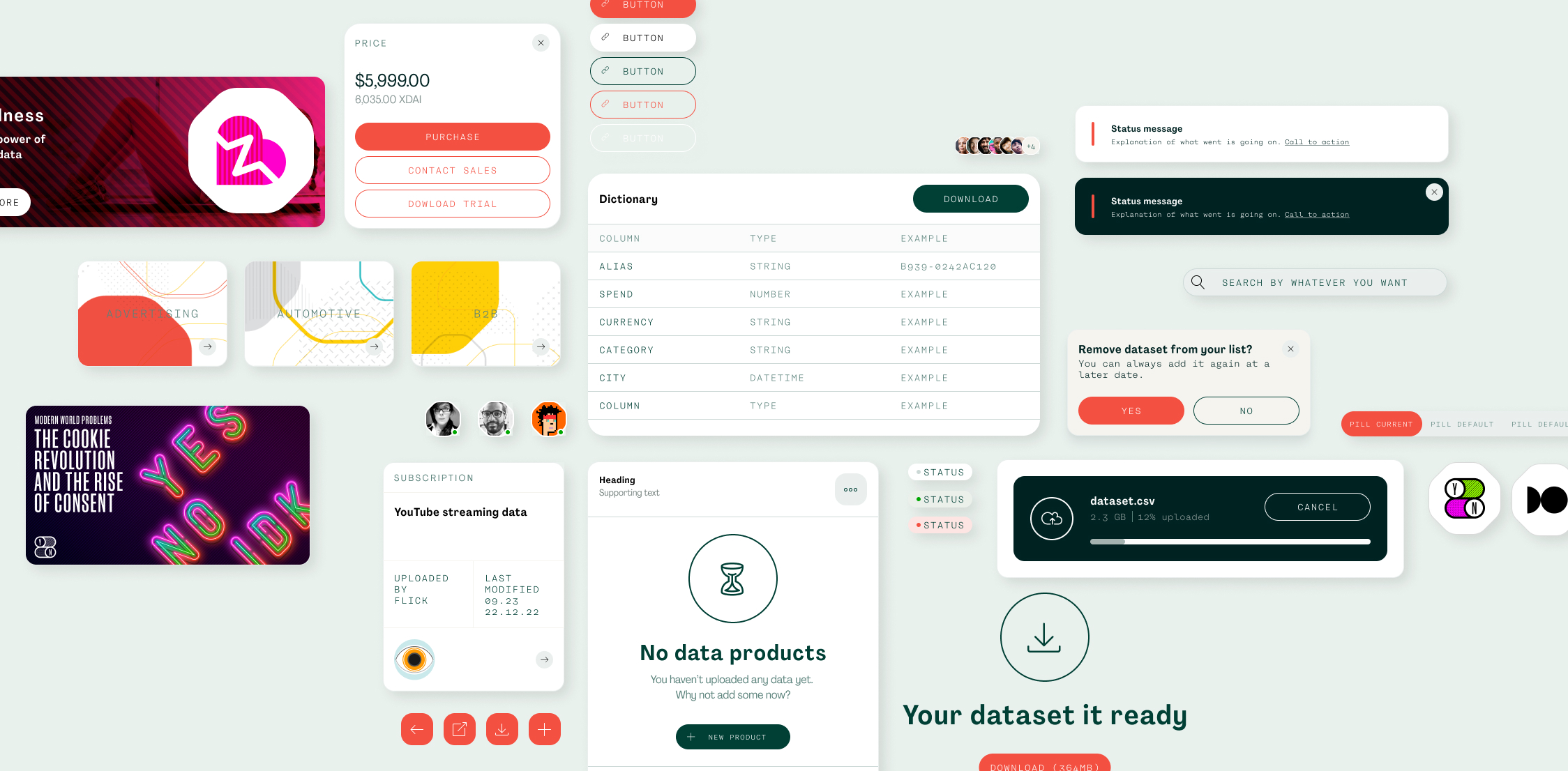 Component library elements in Figma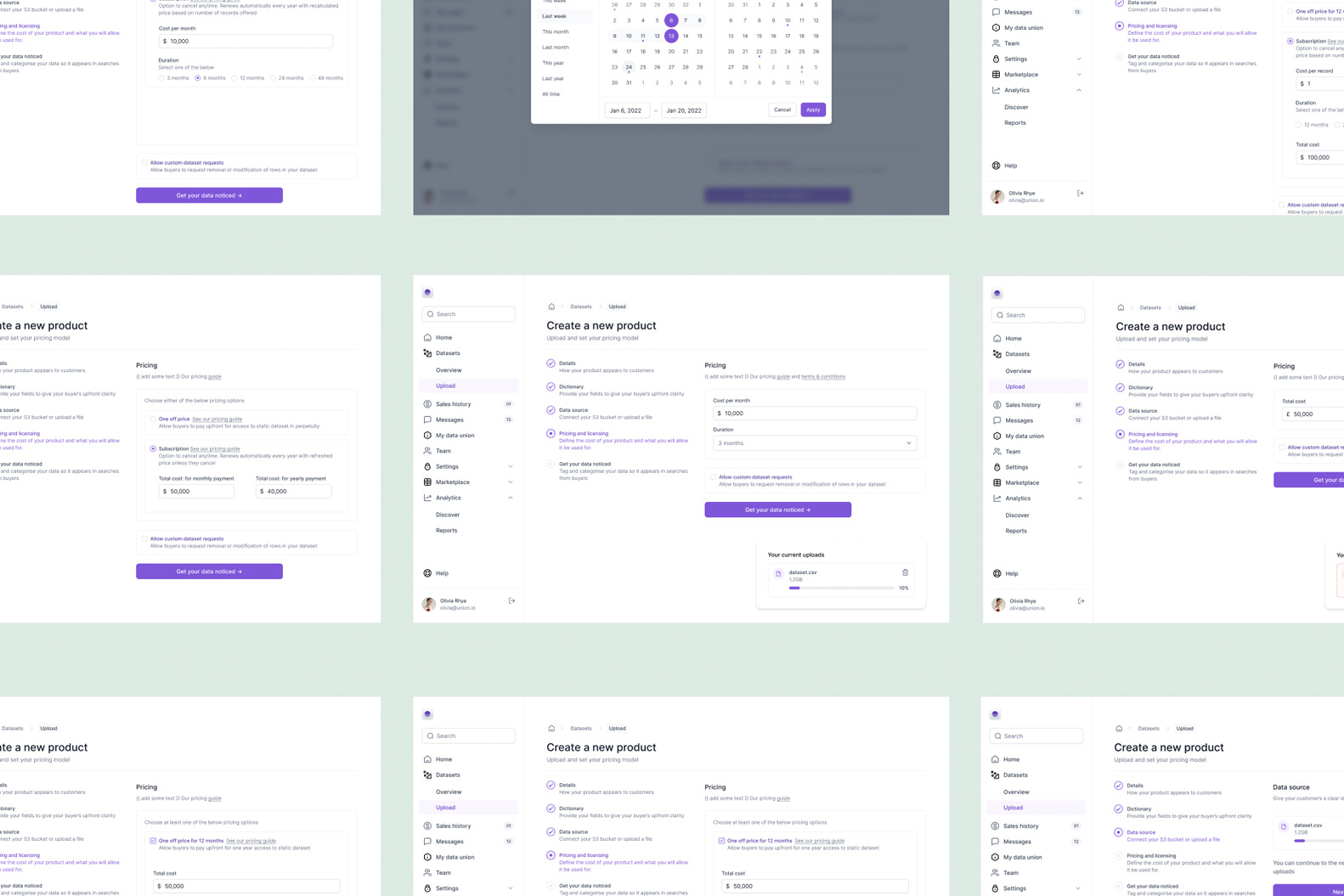 Wireframes of the purchasing flow in Figma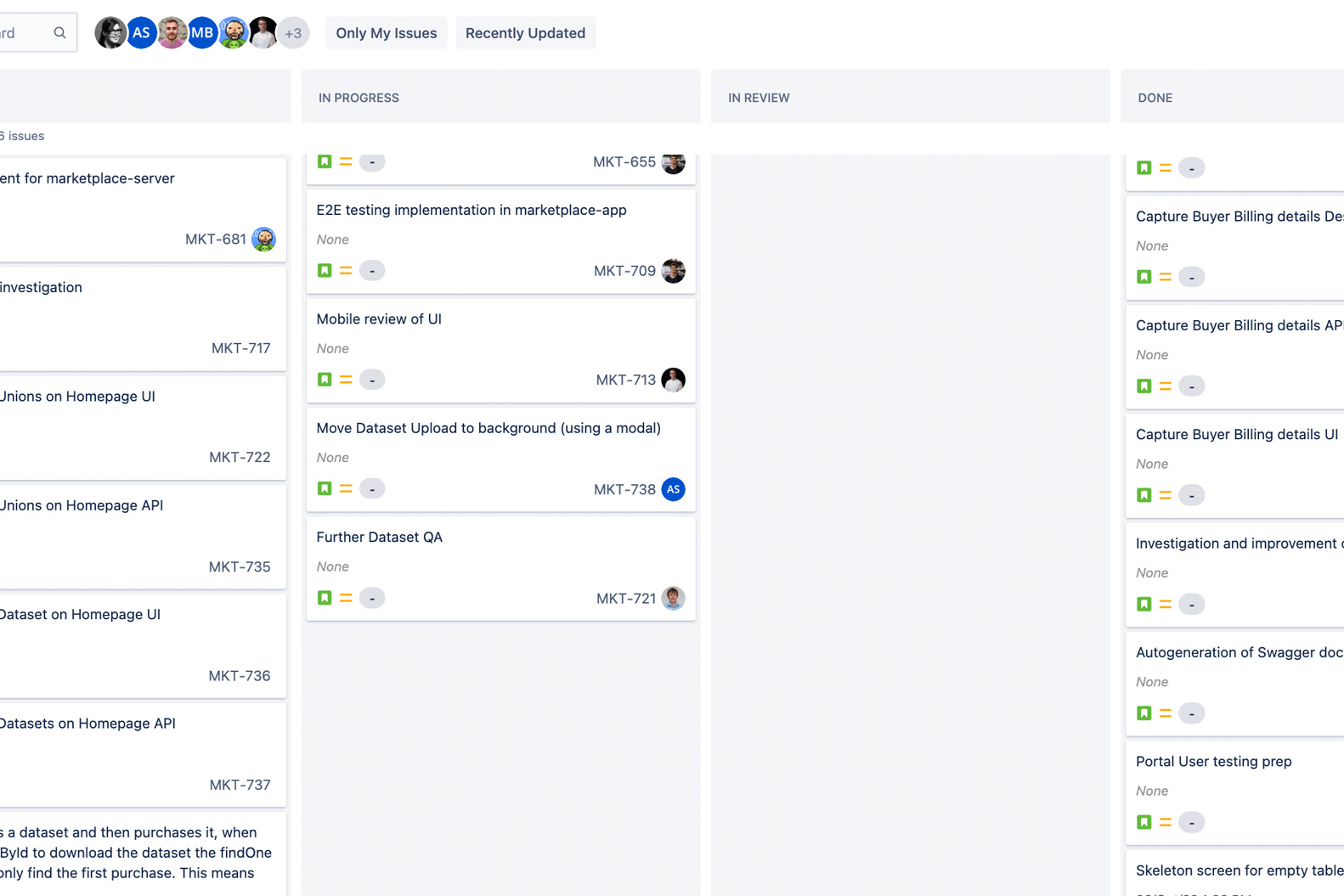 A Scrum board in Jira
We created an visually rich marketplace landing page which allowed you to organise data products into content rails which offered full descriptions, meta data, the ability to add to lists and share.  Data product pages that contain rich information, at-a-glance data dictionaries, easy to access trial data downloads and automated contracts to help speed up the initial lengthy legal process. All these answered our high level goals
Make datasets easy to find

Reduce the time of the buying process

Ensure data quality and compliance

Help buyers and sellers communicate swiftly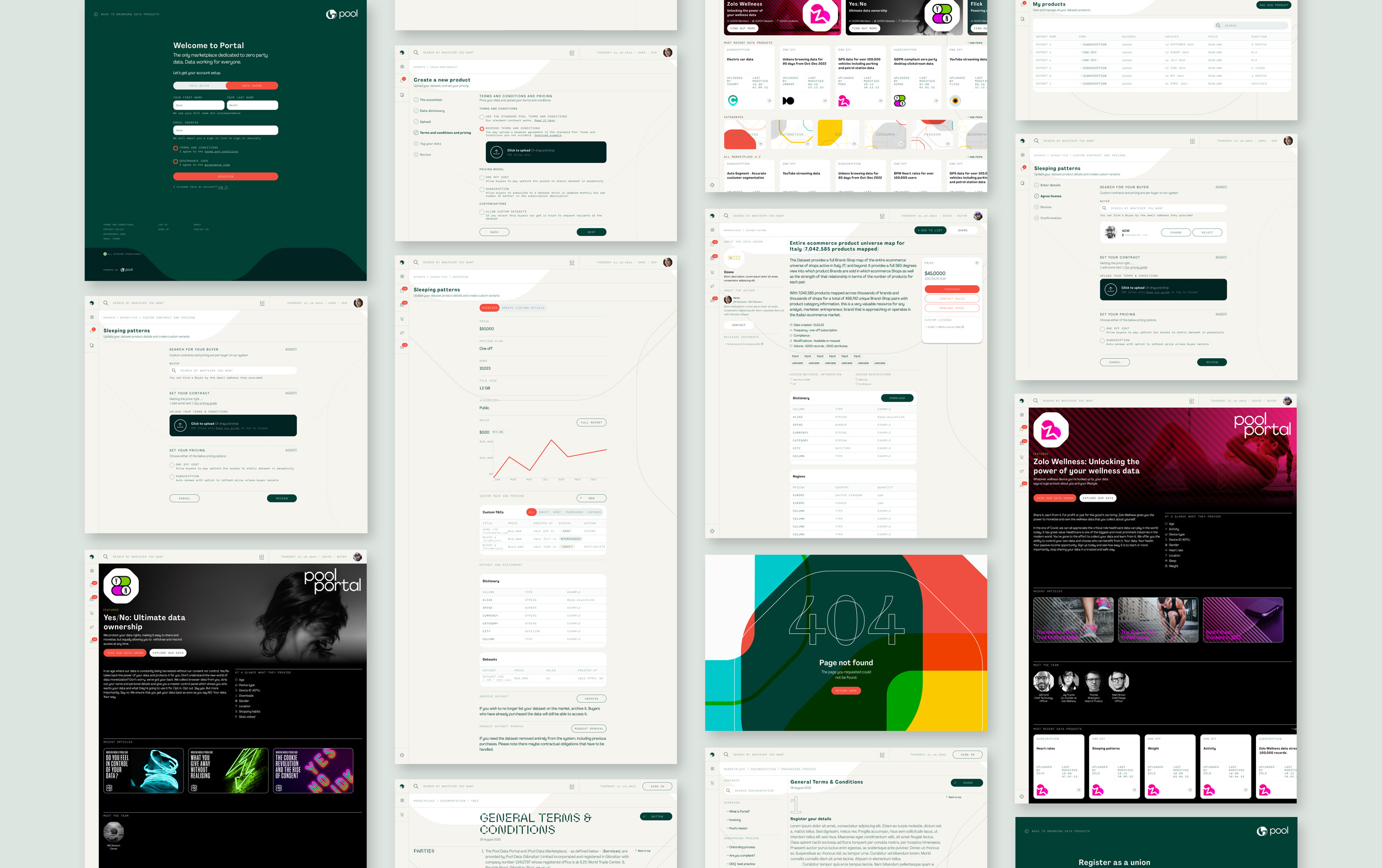 In early November 2022 we soft launched our beta website. In order to push the deadline we descoped features and concentrated on what we felt the growth team would need in order to onboard the initial data unions and buyers. 
We began user testing to iron out the initial bugs and created a rapid response workflow to fix issues quickly as they arose. The team is now onboarding unions and buyers and has a working product they demo to potential prospects and investors.