Pool Data is a startup, formed by three partners in April 2021. All three had a keen interest in data, web3 and cryptocurrency and were energised by a vision of the future where cookies ended and Data Unions had emerged, allowing people to join together collectively to pool their data so they can control and monetise it.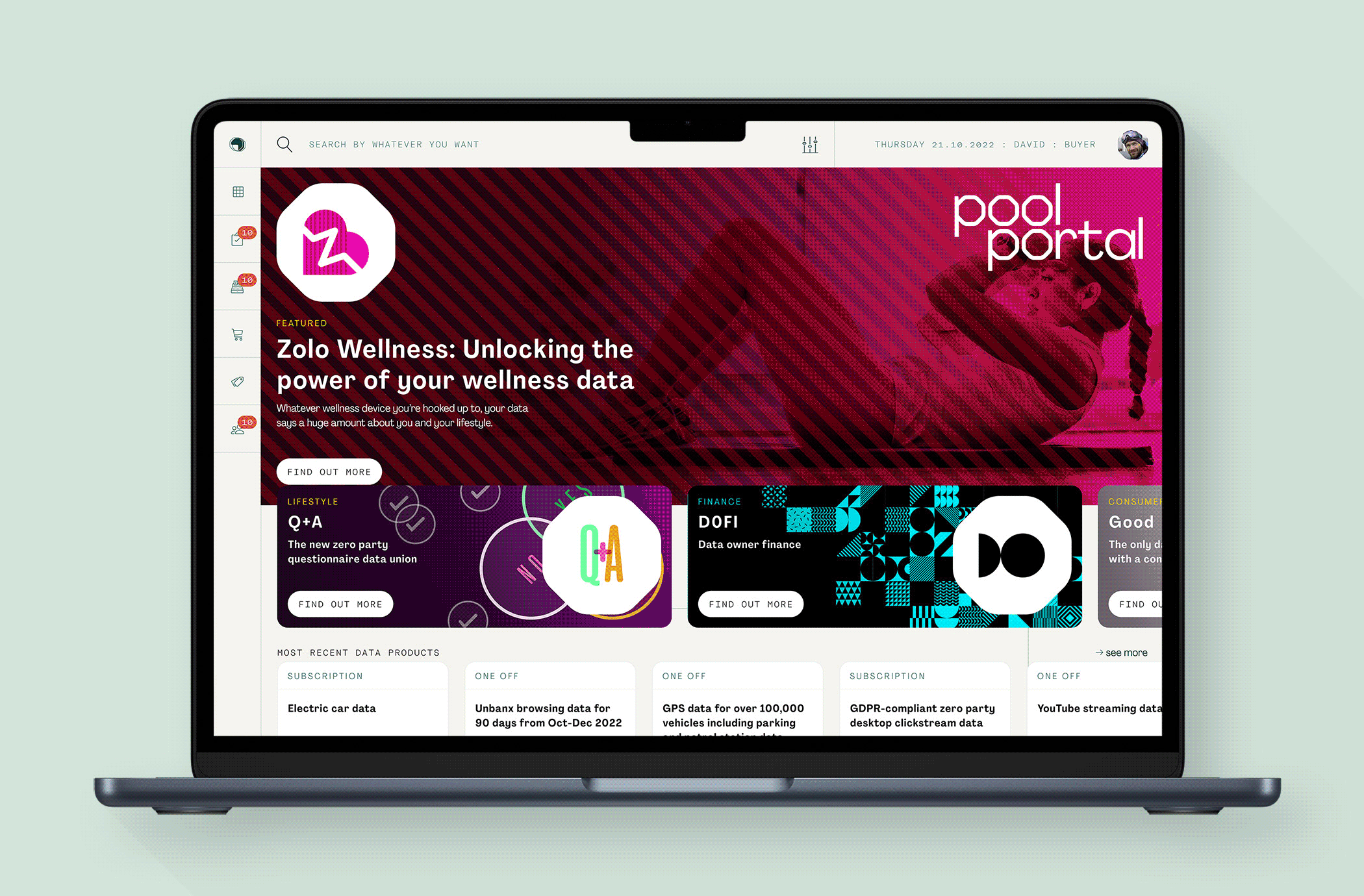 Data is a powerful tool. Used by many industries. But finding good, clean, useful data that has been fully consented to is a problem for all data buyers. They often rely on small networks of contacts and experience drawn out buying cycles which slow down the process further.
Marketplaces do already exist, but with limited success. Could we make a marketplace which buyers would actually use? Could we make them more visually rich and easier to navigate? Could we improve buying cycles and customer/buyer relationships? Could we reduce the time it takes to find data and offer the level of personalisation many buyers need?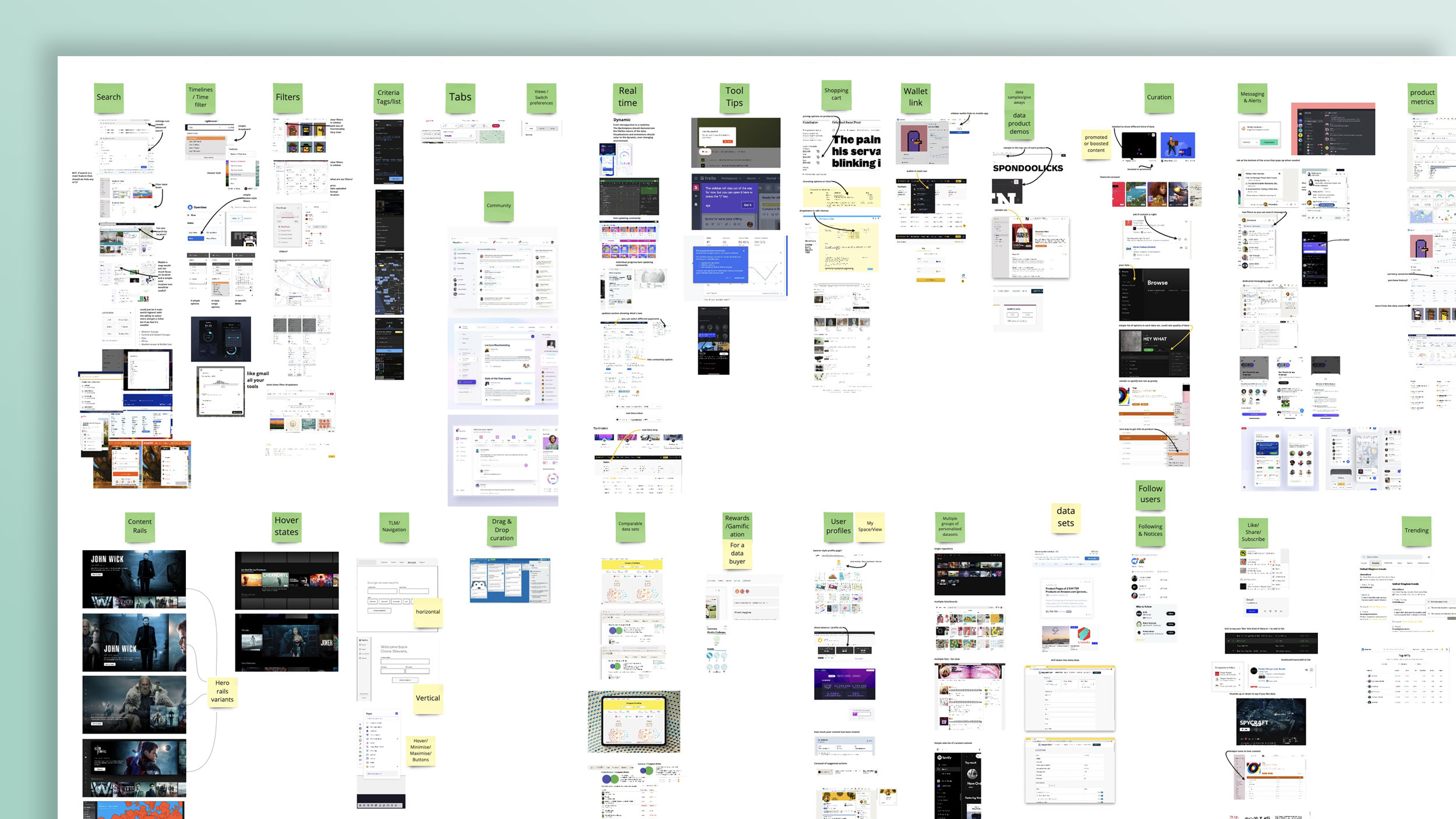 Miro workshop exploring features and patterns
I joined the team at the end of the summer in 2021 as Design Director, specifically to work on their showcase product: the data marketplace. My day to day responsibilites included leading the product team and helping it grow from an initial team of three people to nine backend, frontend and product designers. I lead daily standups, presented back weekly to all major stakeholders, worked on concept ideation, research, wireframing, designing and prototyping. I was the lead product designer working in Figma. I presented protoypes to investors and advisors. I lead workshops and user research interviews.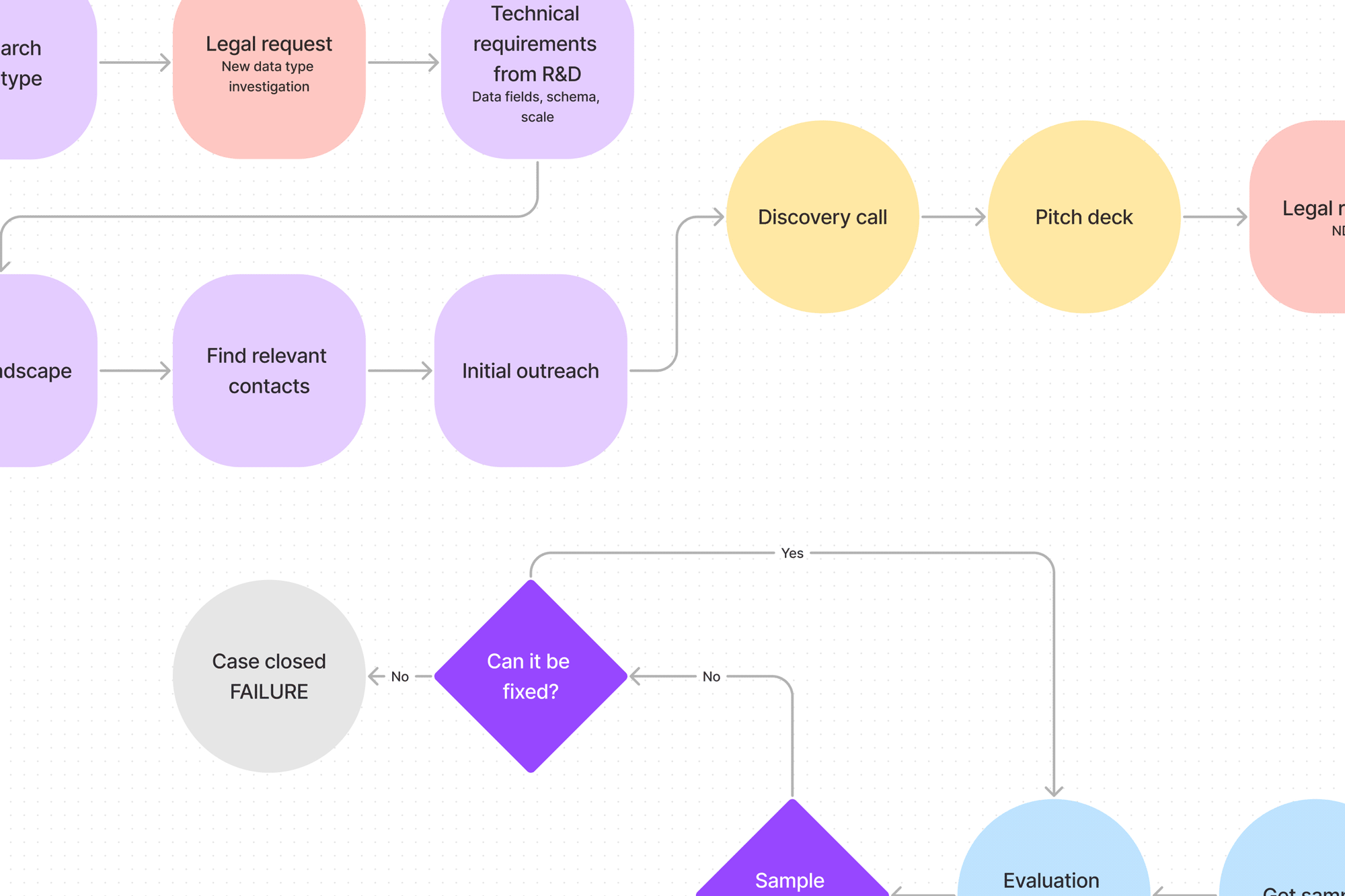 User research into buying cycles in FigJam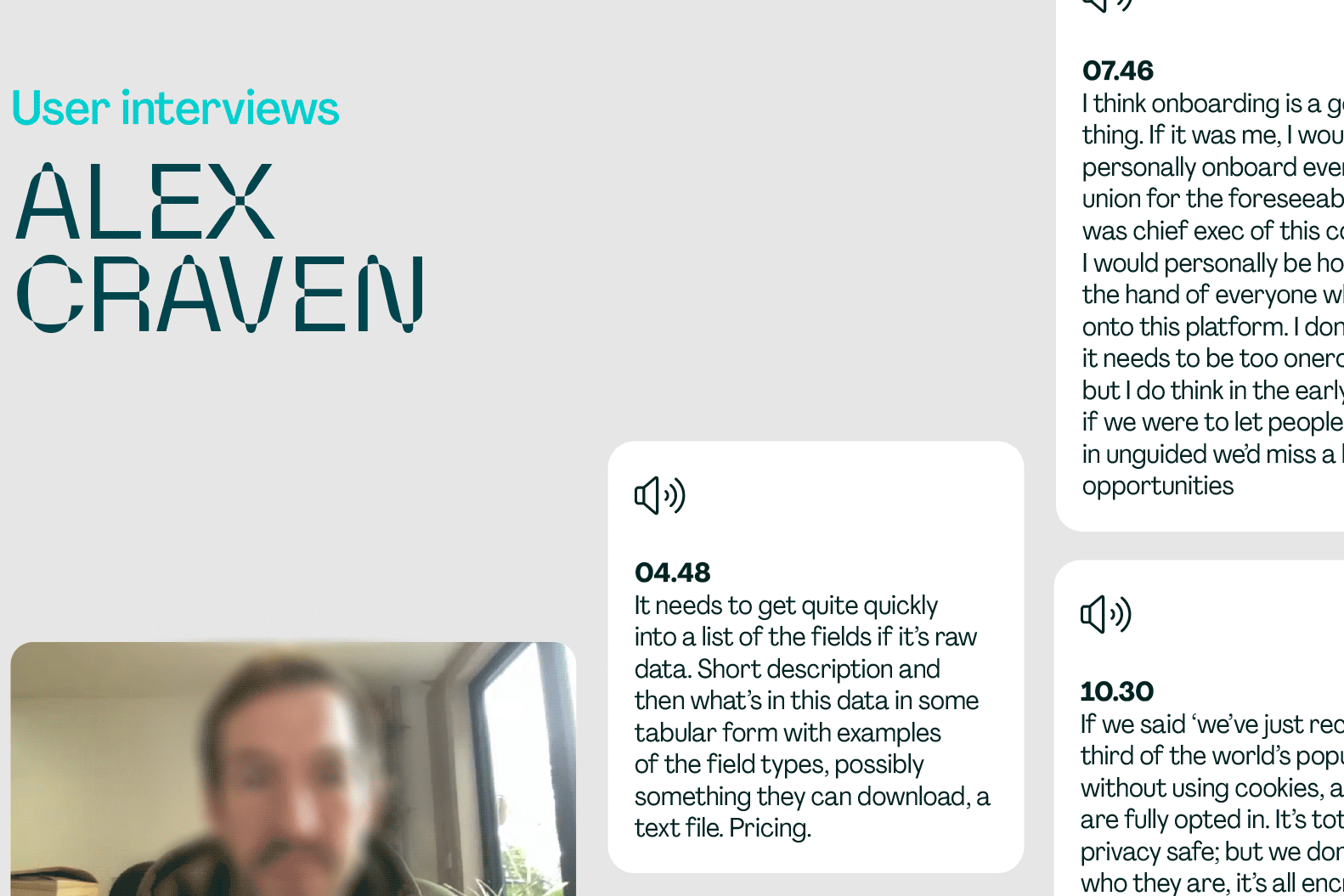 User interview soundbites presented in weekly stakeholder meeting in Google slides
We began with a discovery phase, looking at the competitive landscape and our audience. I conducted user interviews, looking into how buyer's purchase data and what data sellers feel about current marketplaces. We also commissioned an indepth report into our users as we felt very strongly that this was a user-led product. These findings were presented back to the major stakeholders weekly, and used in company workshops to justify proposed features.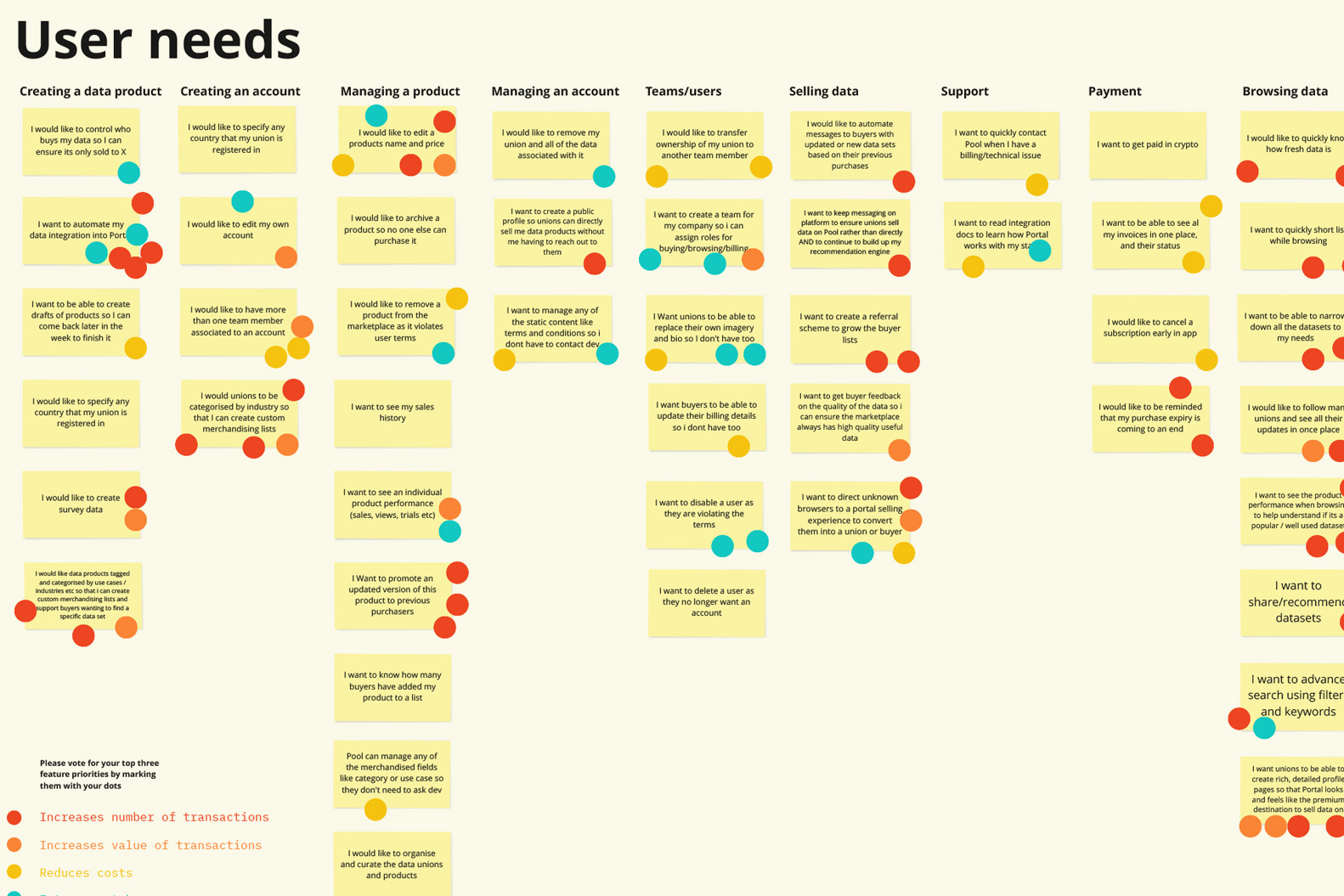 A features heatmap in Miro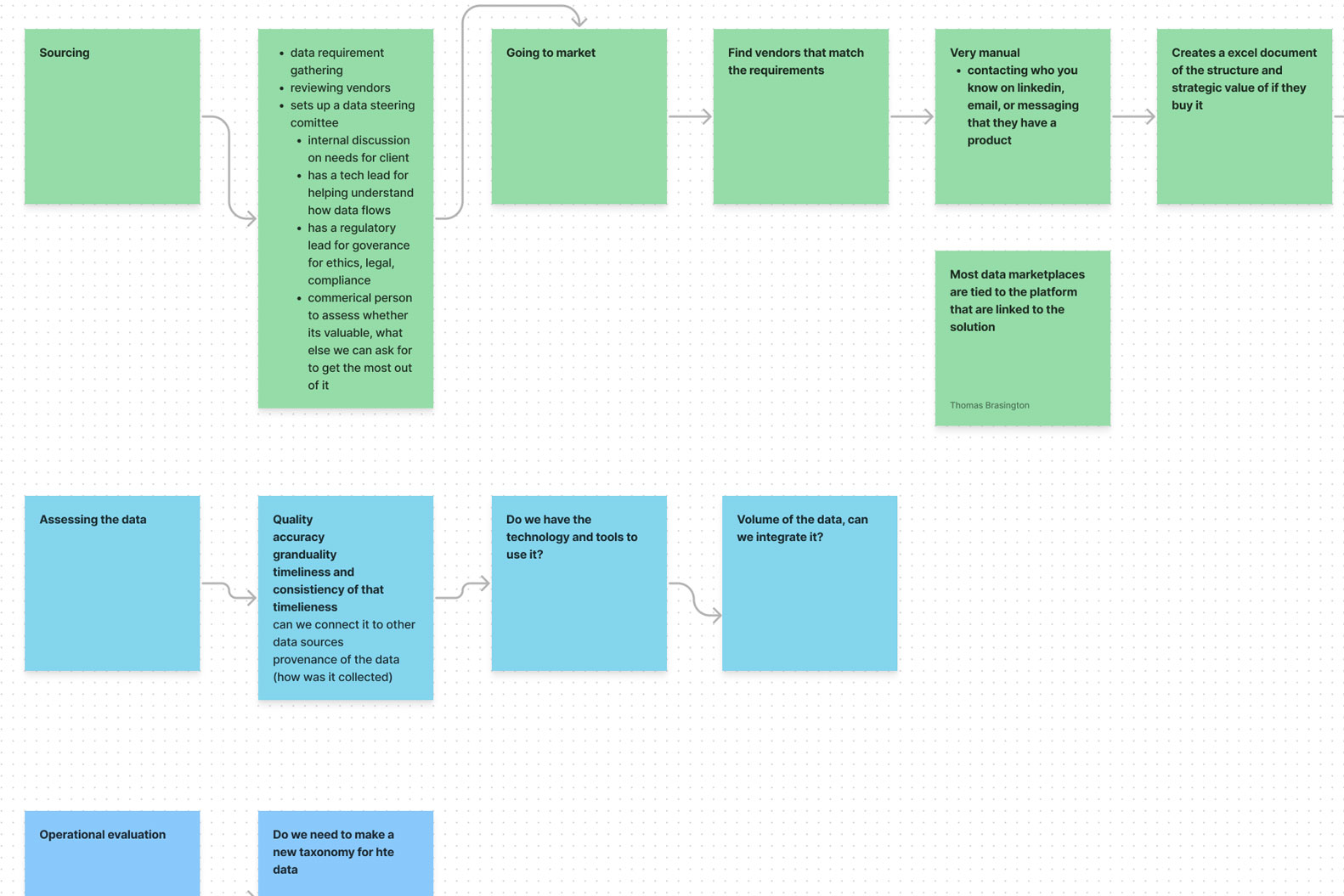 User flows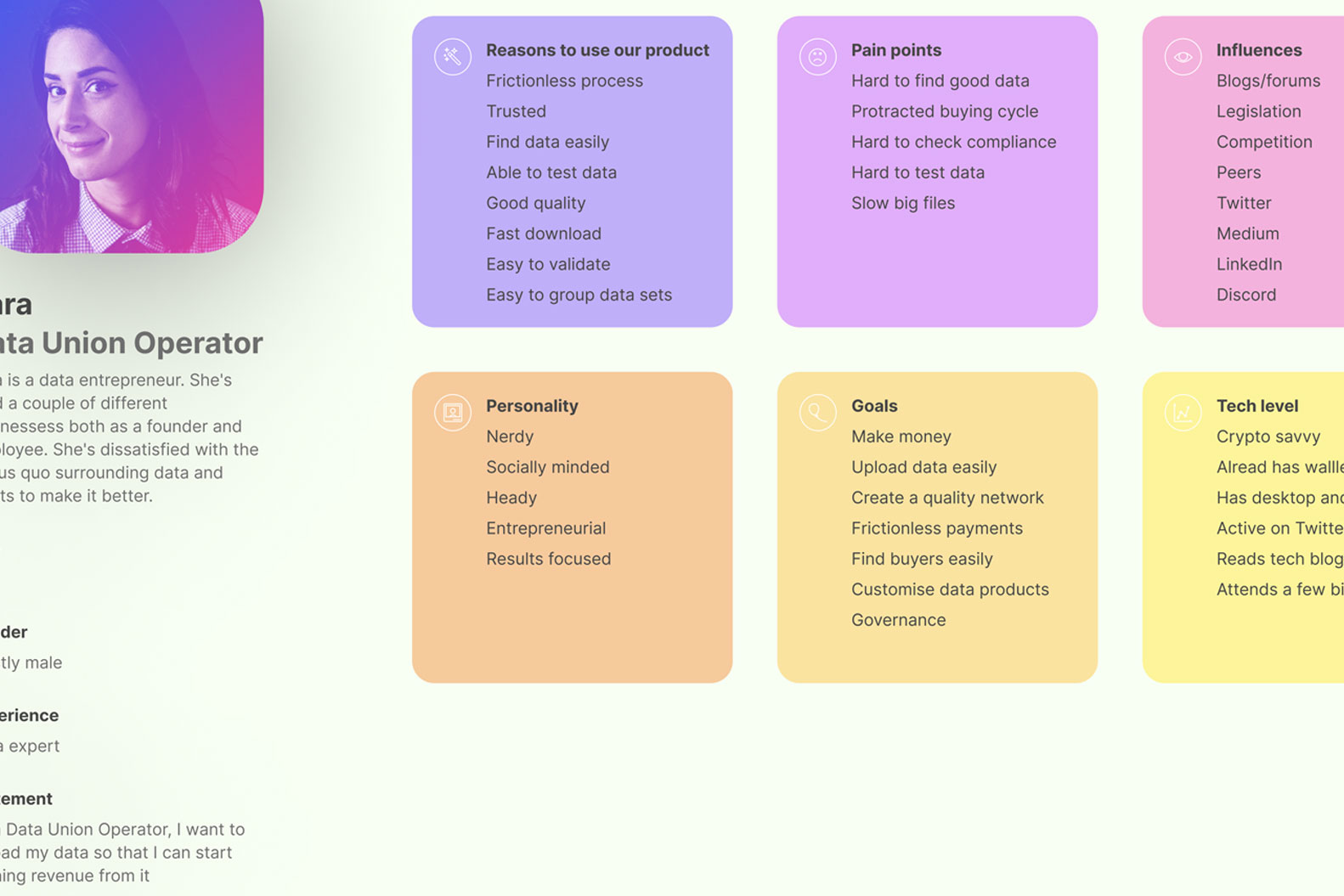 User persona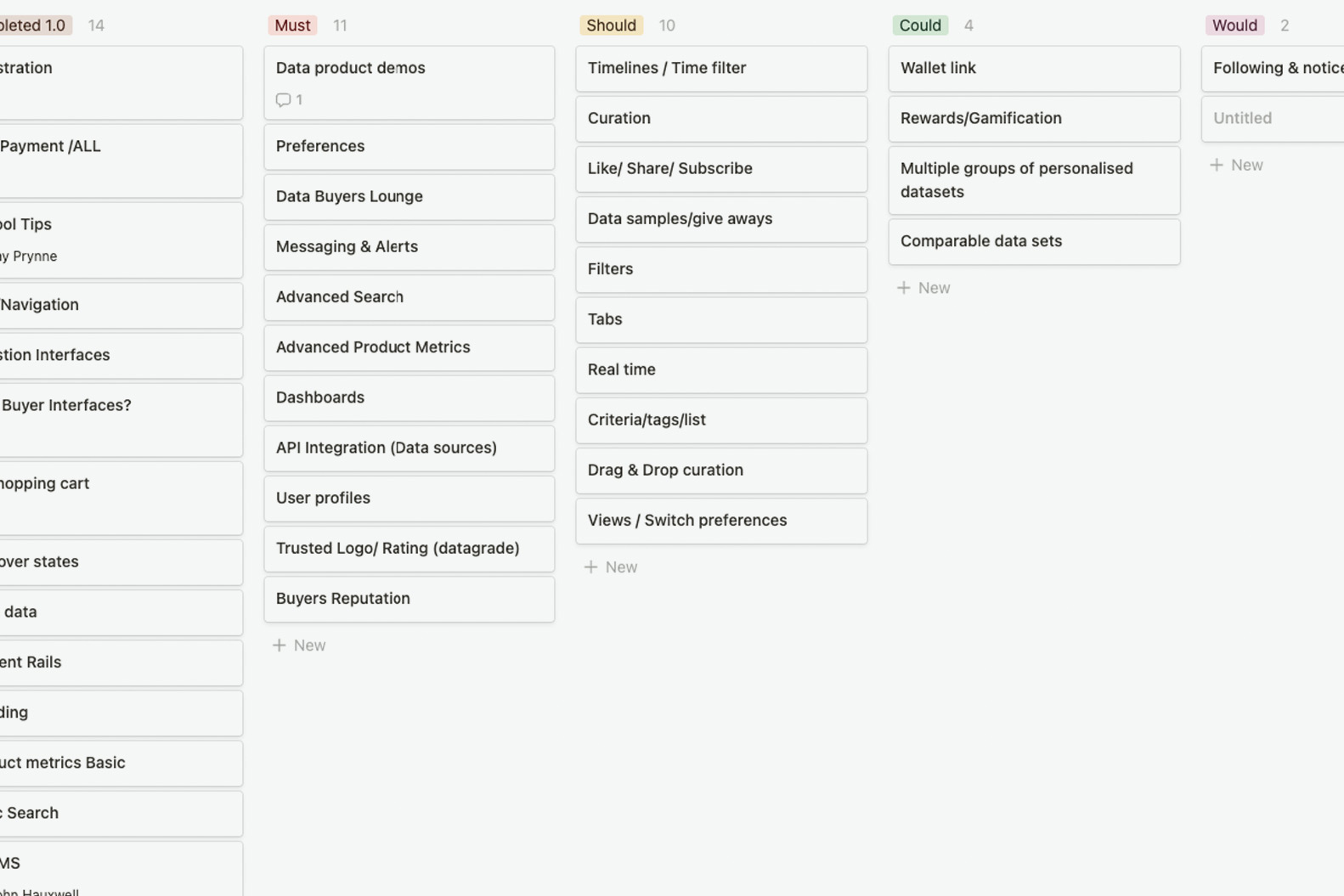 A MoSCoW board in Notion
Our research allowed us to distill our ideas down down into a key feature list, addressing identified user needs such as custom contracts, finding data, data dictionaries and shortlists team sharing. I worked with the CTO to finalise a feature roadmap which was presented back to the major stakeholders.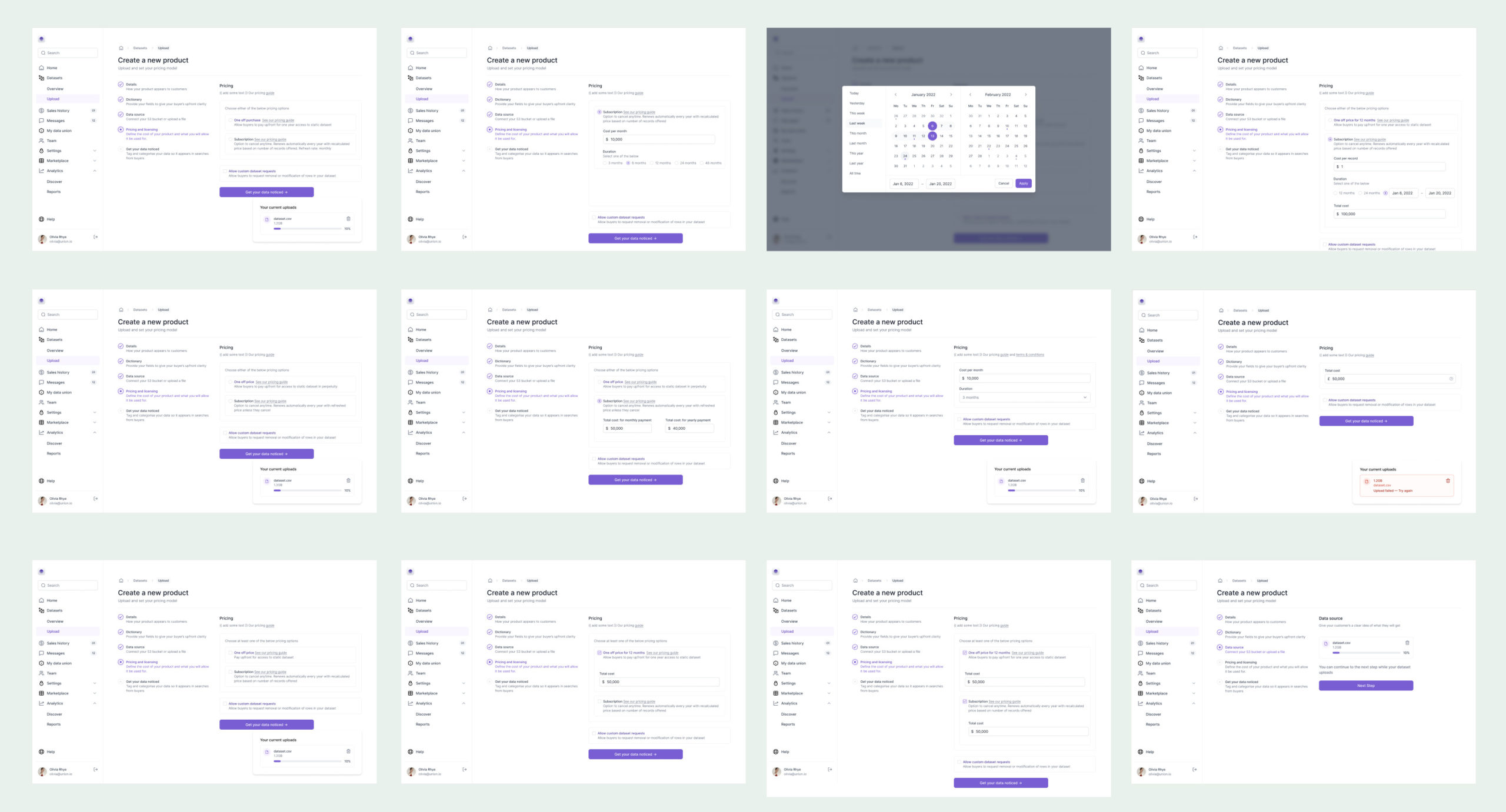 Indepth wireframes mapping out key feature journeys in Figma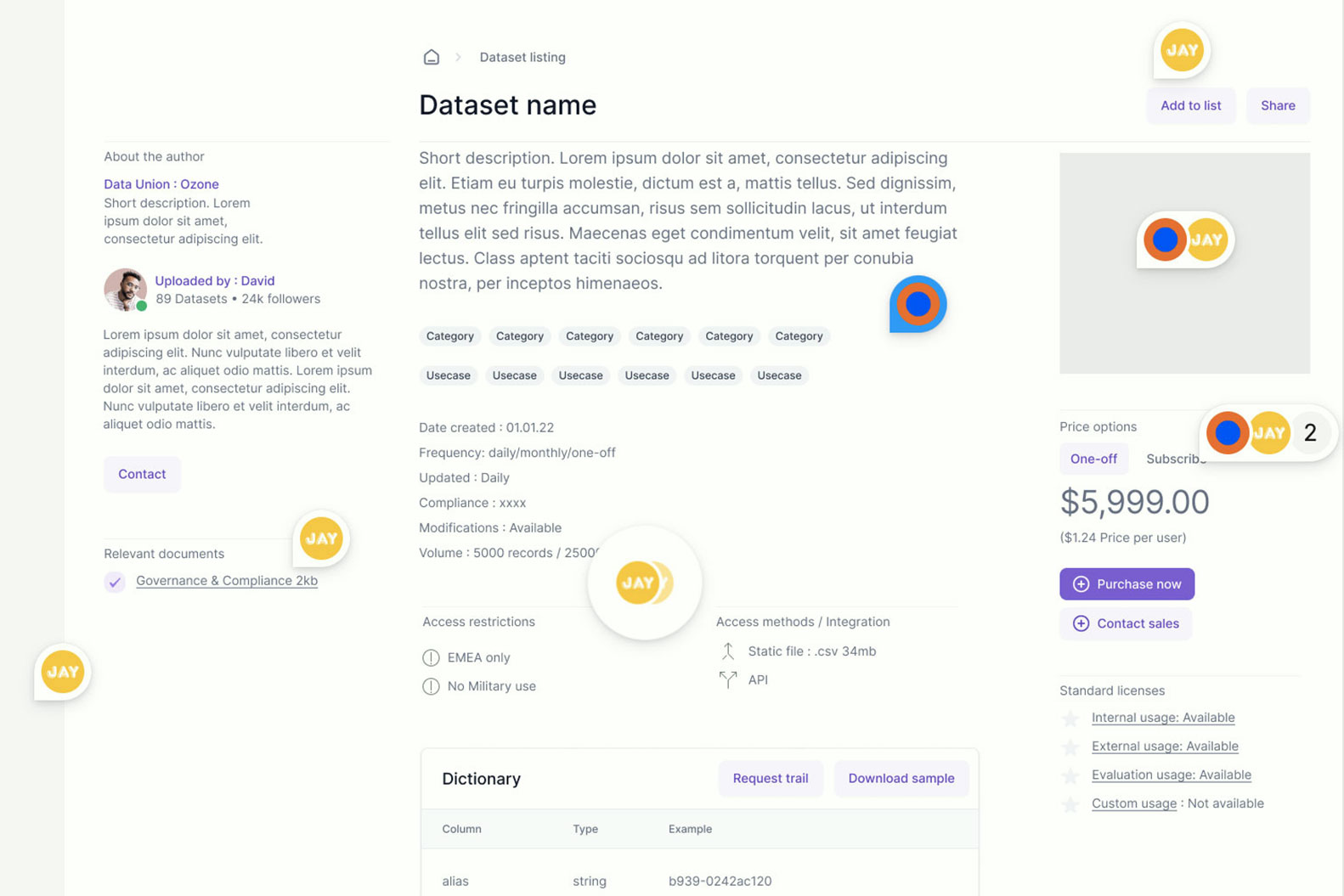 Team commenting on wireframe design in Figma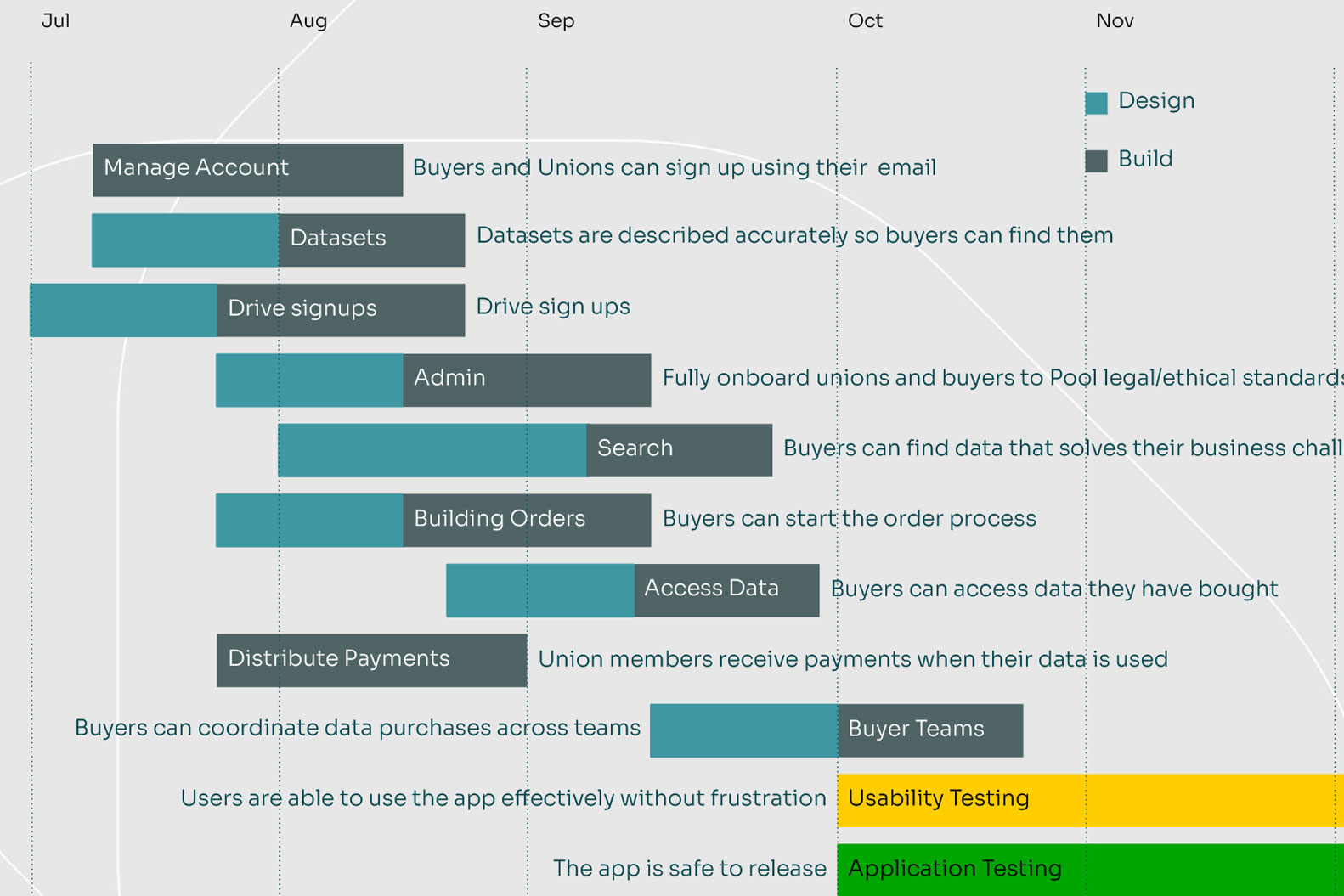 Six month feature roadmap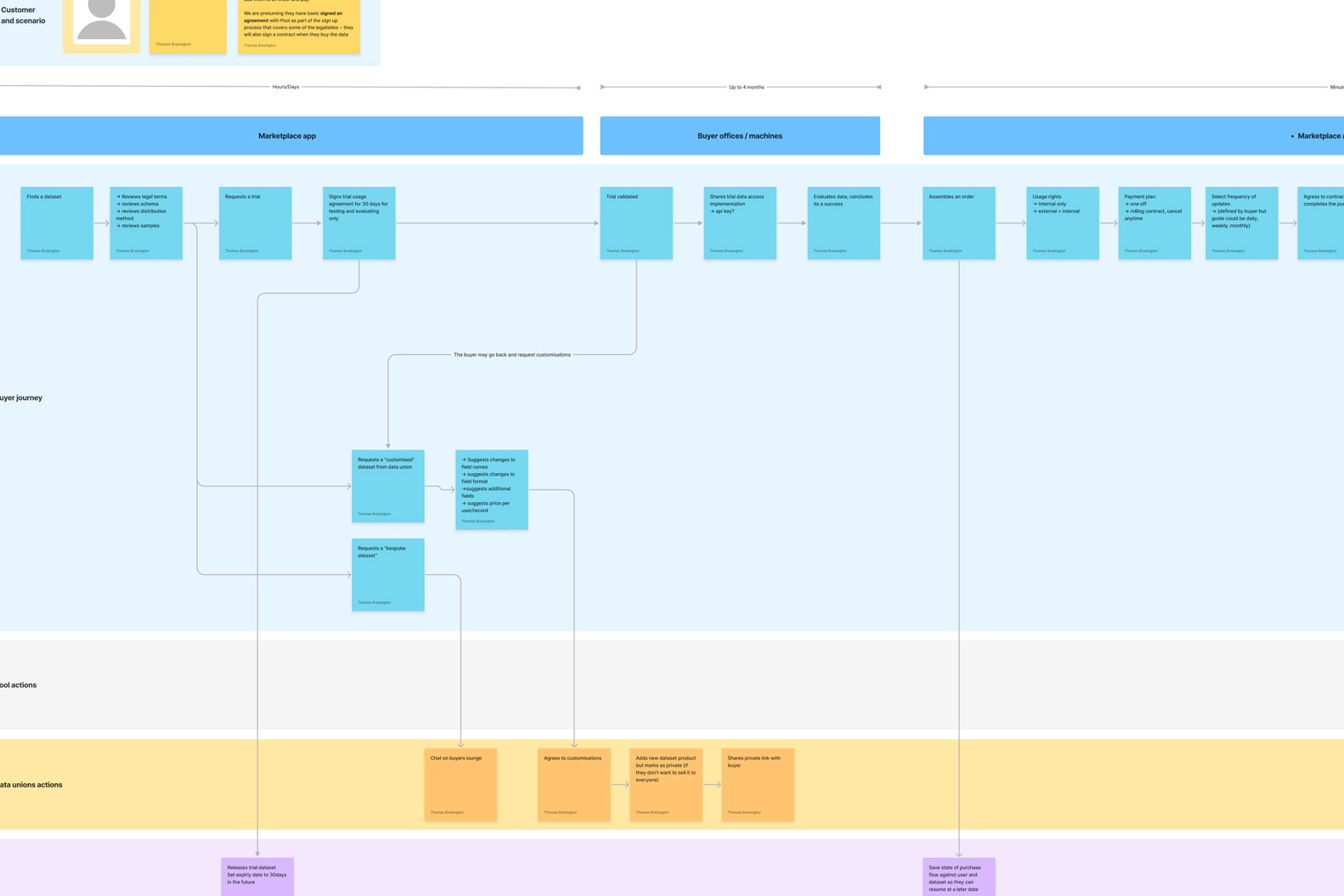 Service Journey of buyer purchasing a data product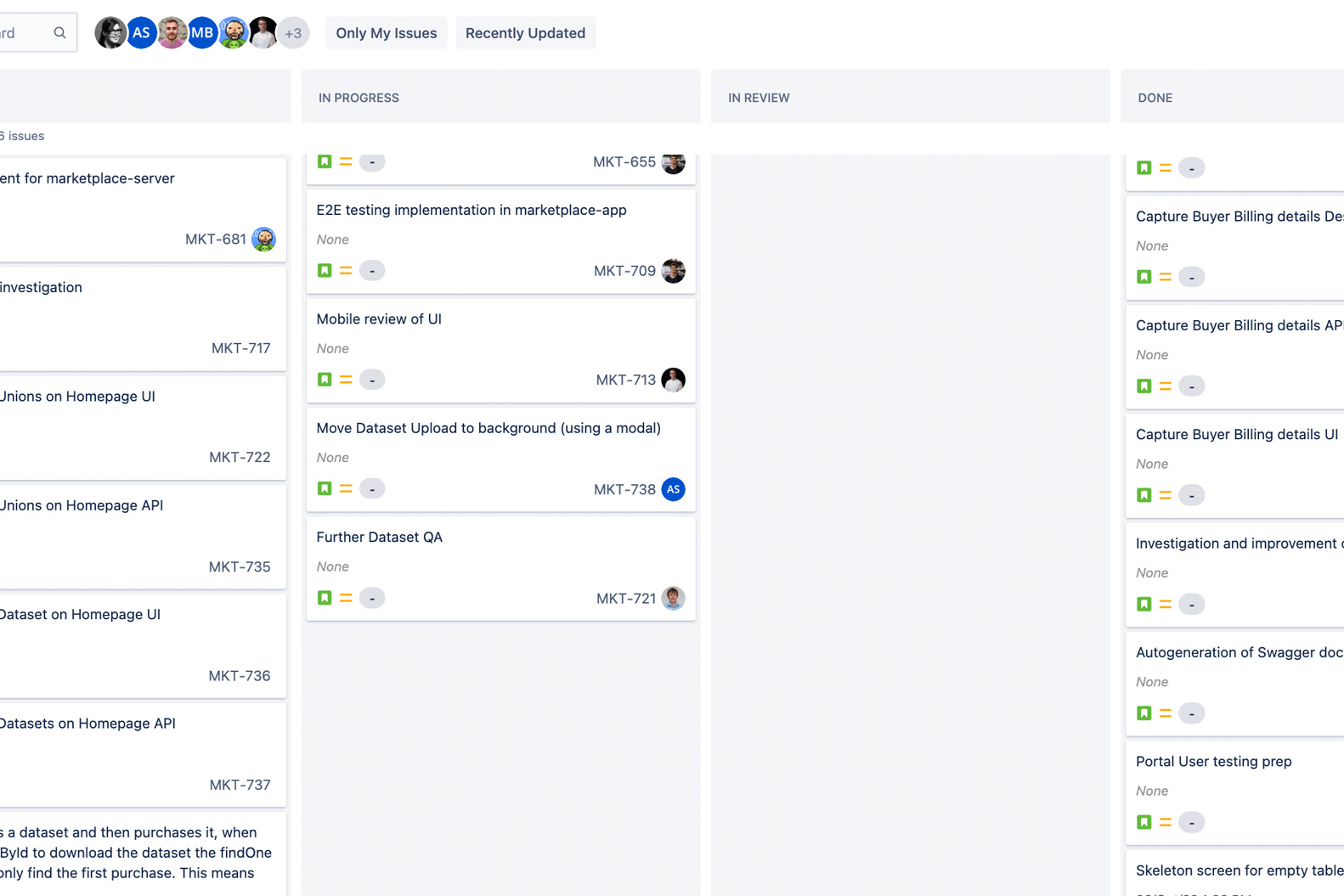 A Scrum board in Jira
As a team we all agreed to work in a two weekly scrum format in Jira with a daily standup to ensure good communication. We began to wireframe out individual features and discuss exactly how they might work. Sometimes this involved a discovery phase where options were presented back to the product team and discussed, other times, it was a more straightforward process. The key focus was to involve the entire product team in scoping out these issues so that back and frontend were closely inline with design.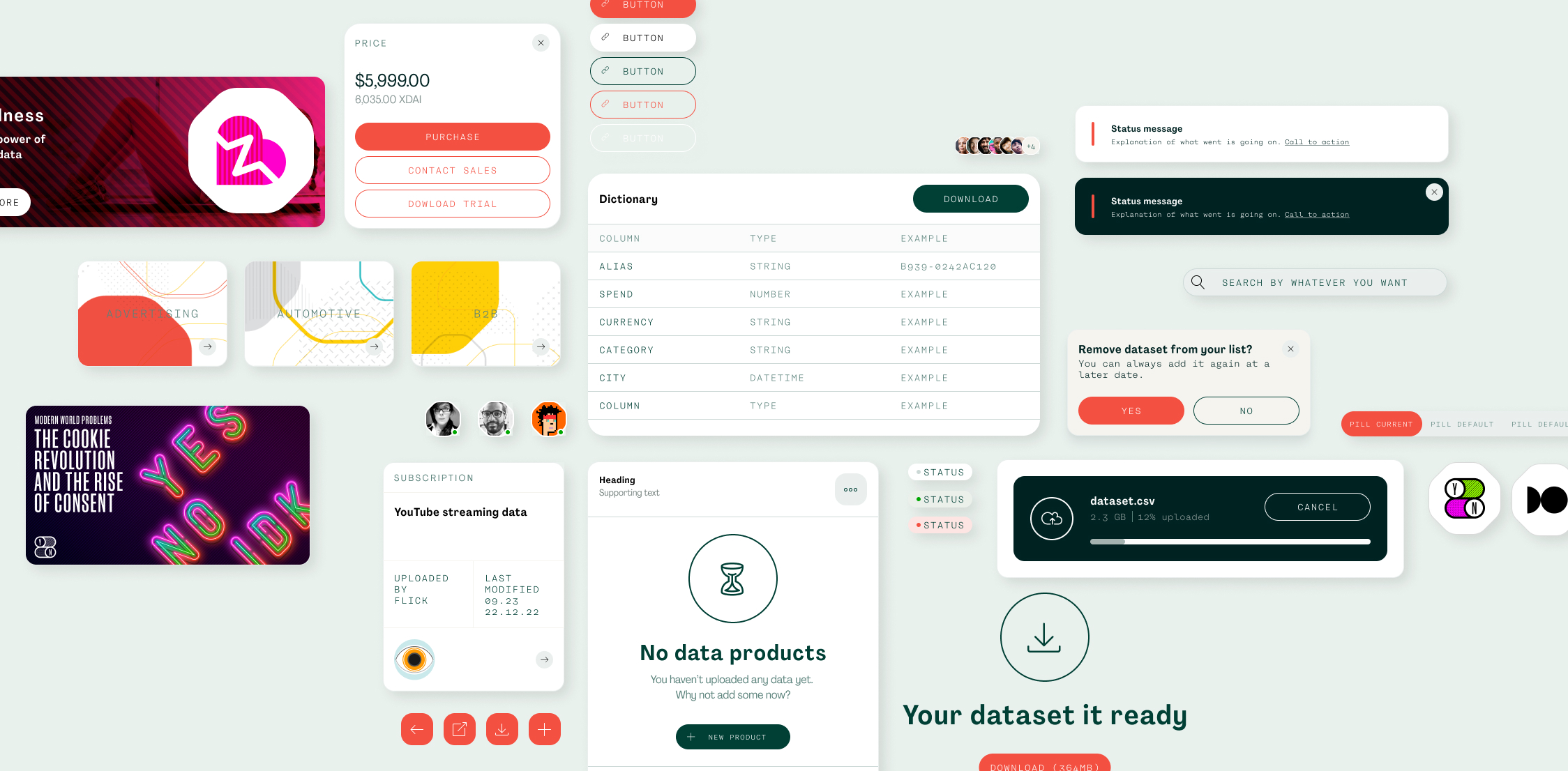 Variable components created in Figma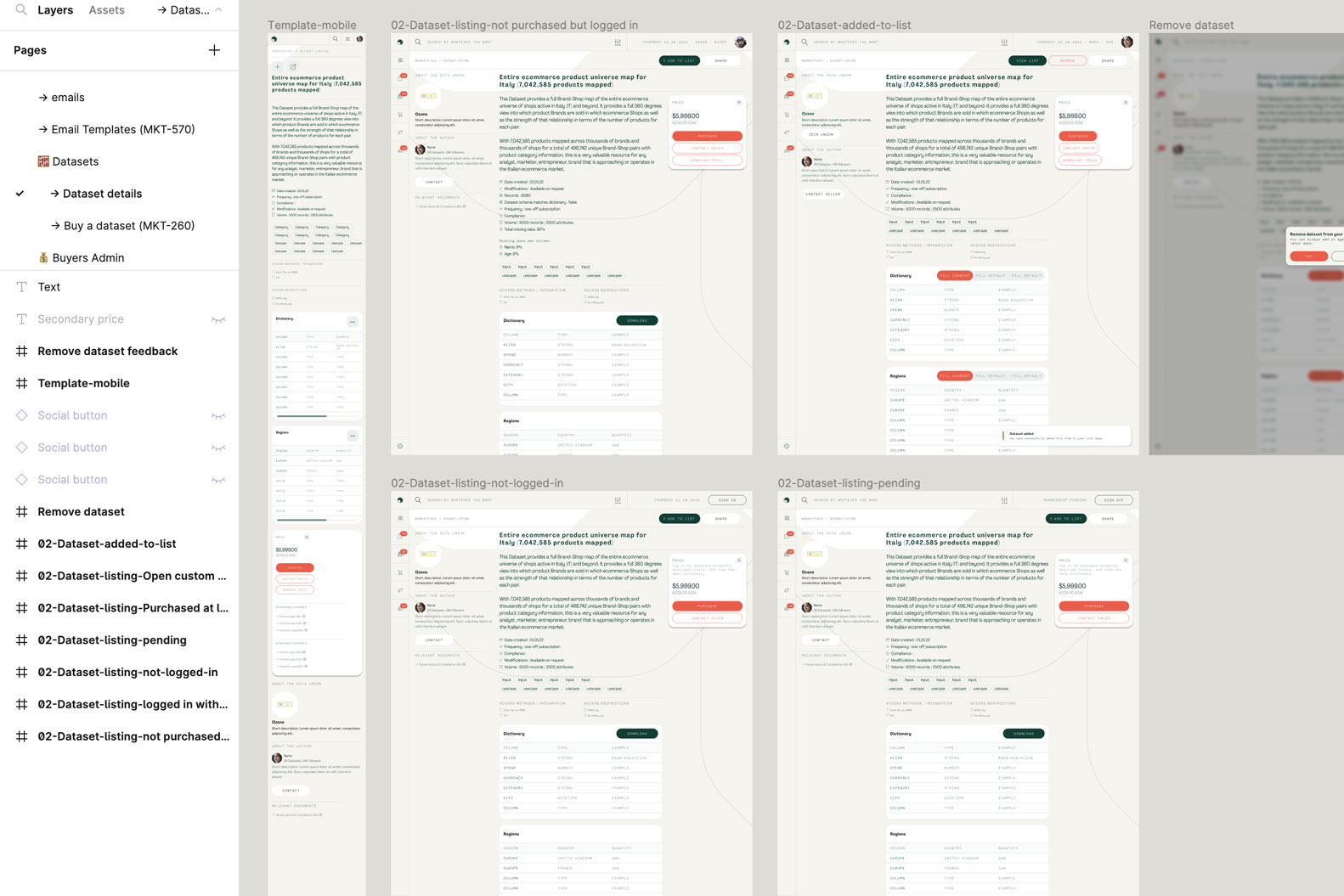 Final designs of logged in states in Figma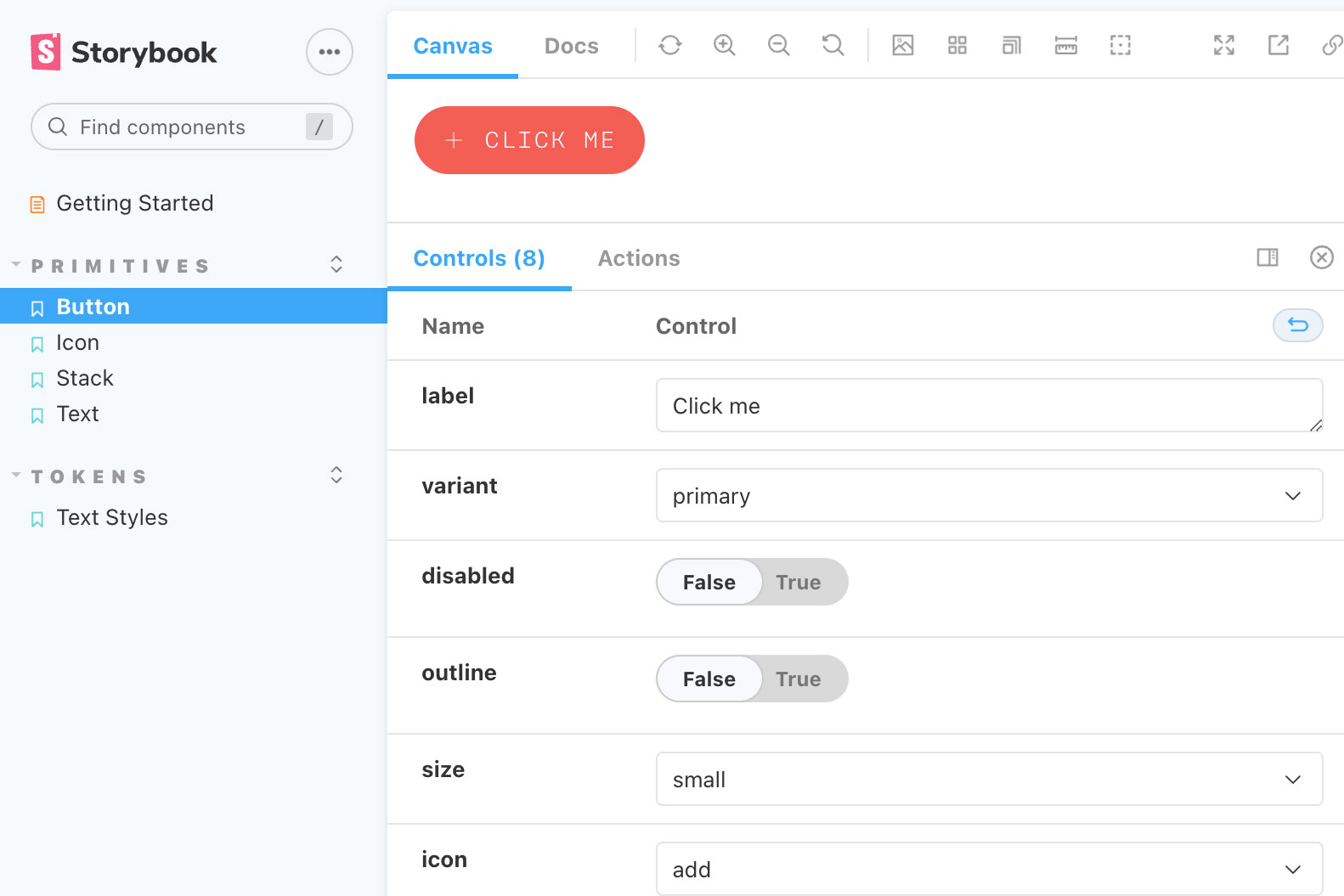 A component built in storybook
Once wireframes were presented back to stakeholders and agreed upon, we began the design process in Figma. We also began working on an initial design system consisting of a component library which was built out in Storybook. This helped to speed up the dev work and ensure consistency as the team began to grow. At this point we had three designers working on separate features and it became more important to have crossover, rugged components.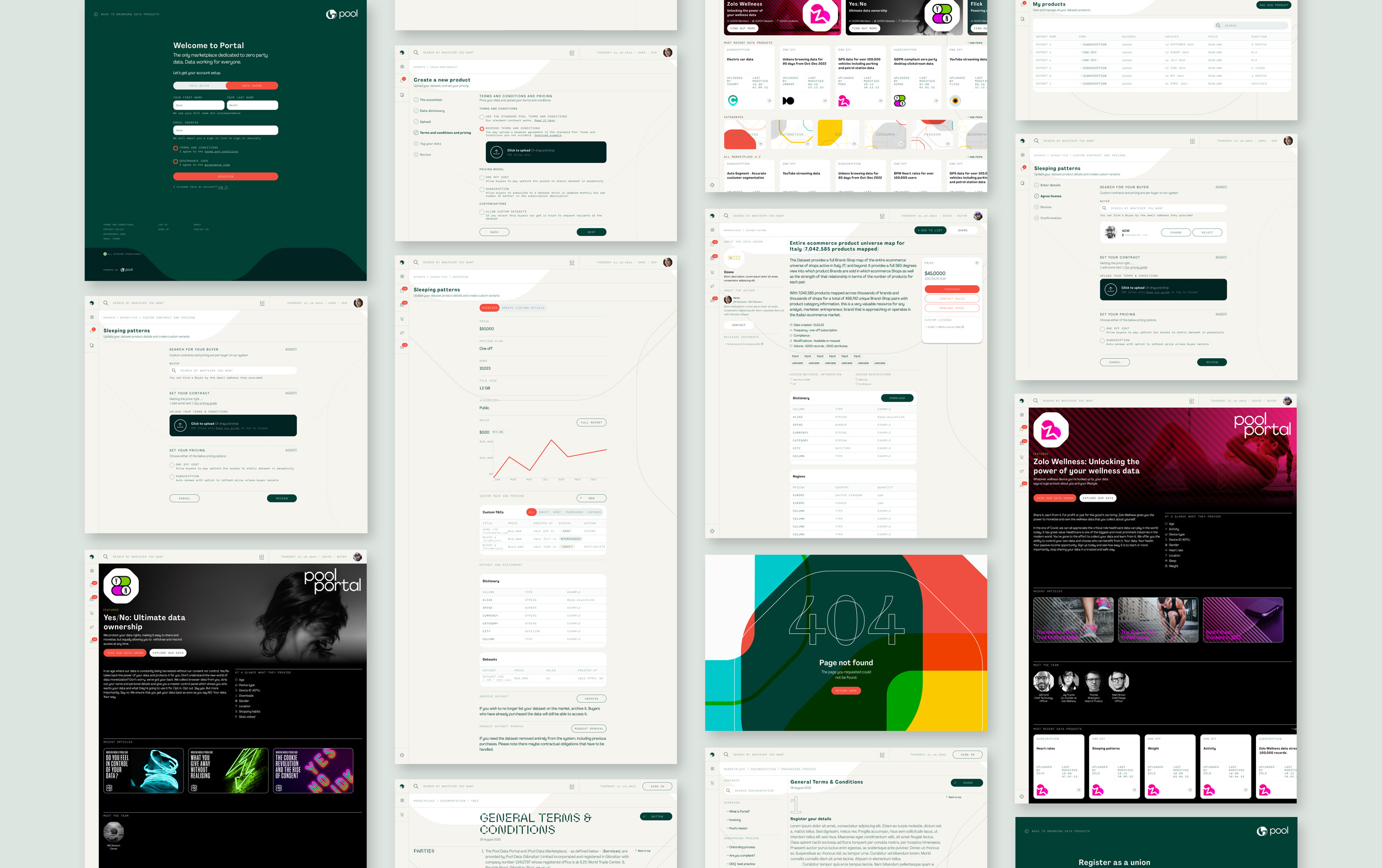 These were the key problems we solved in order to meet our high level goals
Make datasets easy to find

Reduce the time of the buying process

Ensure data quality and compliance

Help buyers and sellers communicate swiftly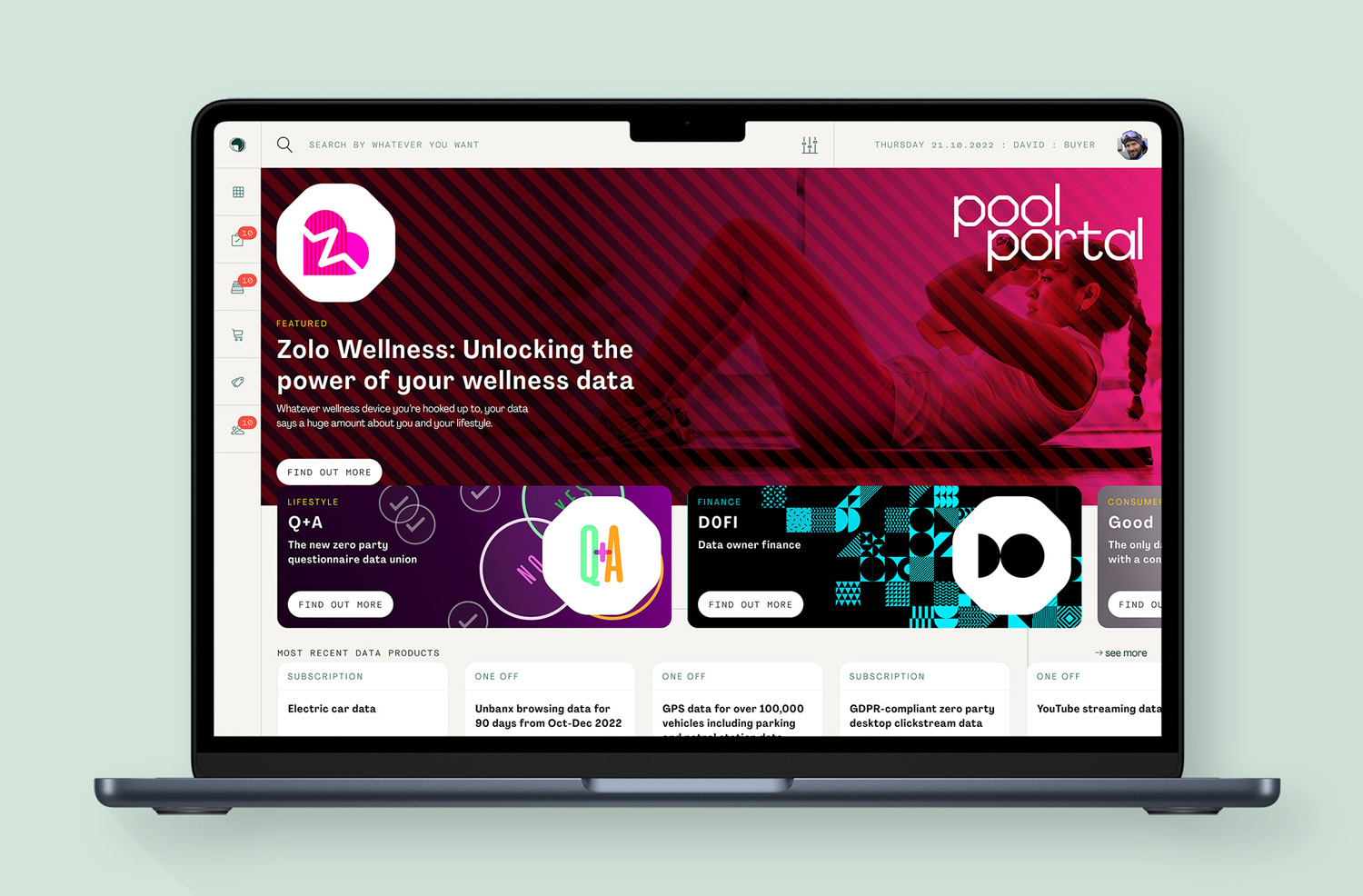 Solution One
Make datasets easy to find
We created an visually rich marketplace landing page; a Netflix experience for data, which allowed you to organise data products into content rails using rich imagery and offering fluid hover states which revealed more at a glance information.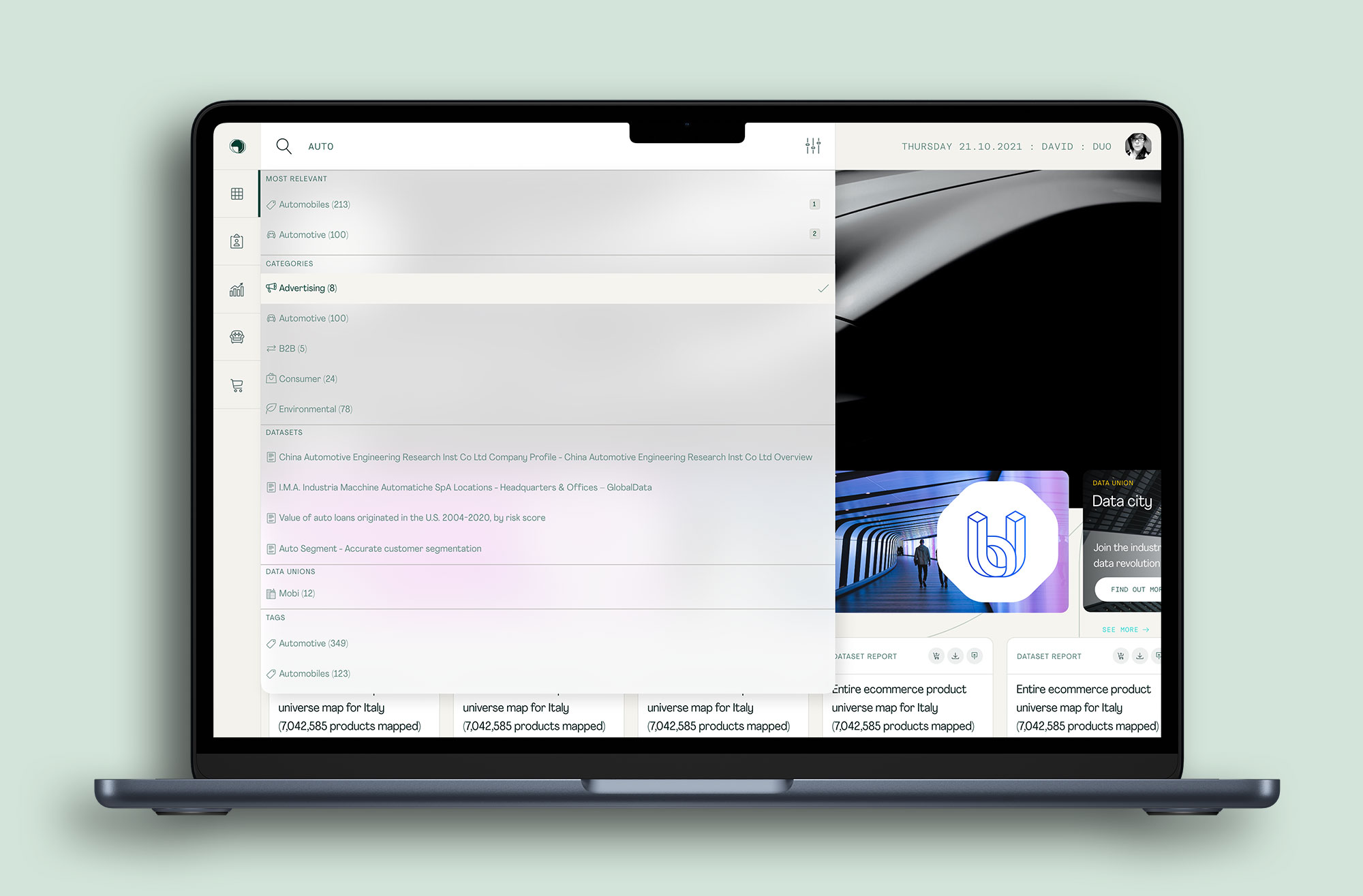 Solution Two
Reduce the time of the buying process
We needed a powerful search to help buyers find data easily. The apple K solution allowed for keyboard shortcuts and the split results could filter listings into at a glance categories. Users with more specific needs could further refine results using an advanced search filtering system as some users needed to search by geographic locations, overall attributes numbers, or common usecases.
Once in the purchasing cycle, we introduced standard license contracts which could be agreed upon quickly and the ability to upload custom agreements and bespoke data products.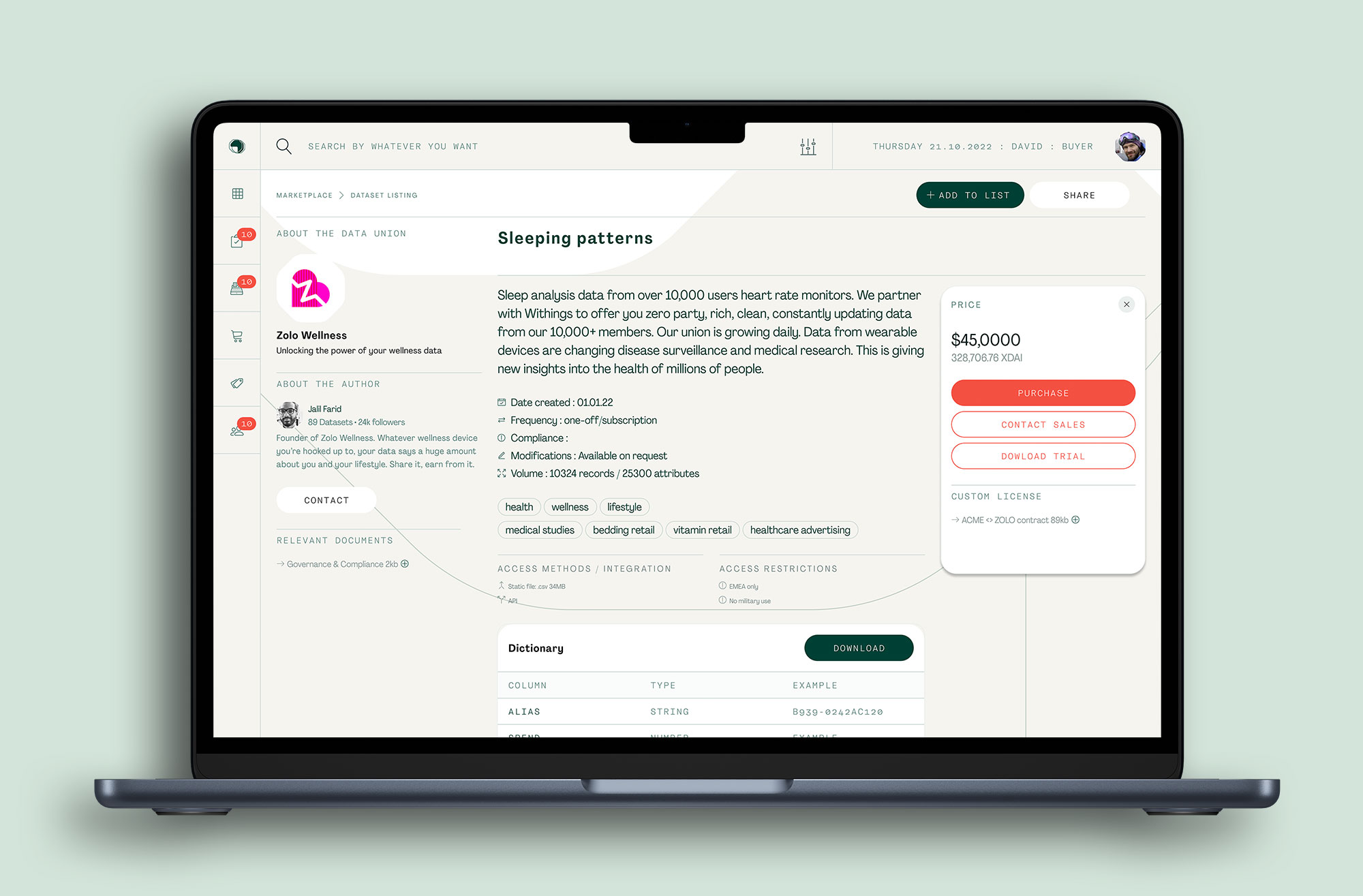 Solution Three
Ensure data quality and compliance
We made rich data listings pages. Content providers had to go through an initial KYC process to verify themselves on the platform. This also helped confirm any governance and compliance issues for individual regions. Once accepted they could only upload data products with data dictionaries and trial downloads, allowing users to easily examine and test data. Automatic field detection upon upload allowed our system to point out the number of missing fields, further helping users to assess data products.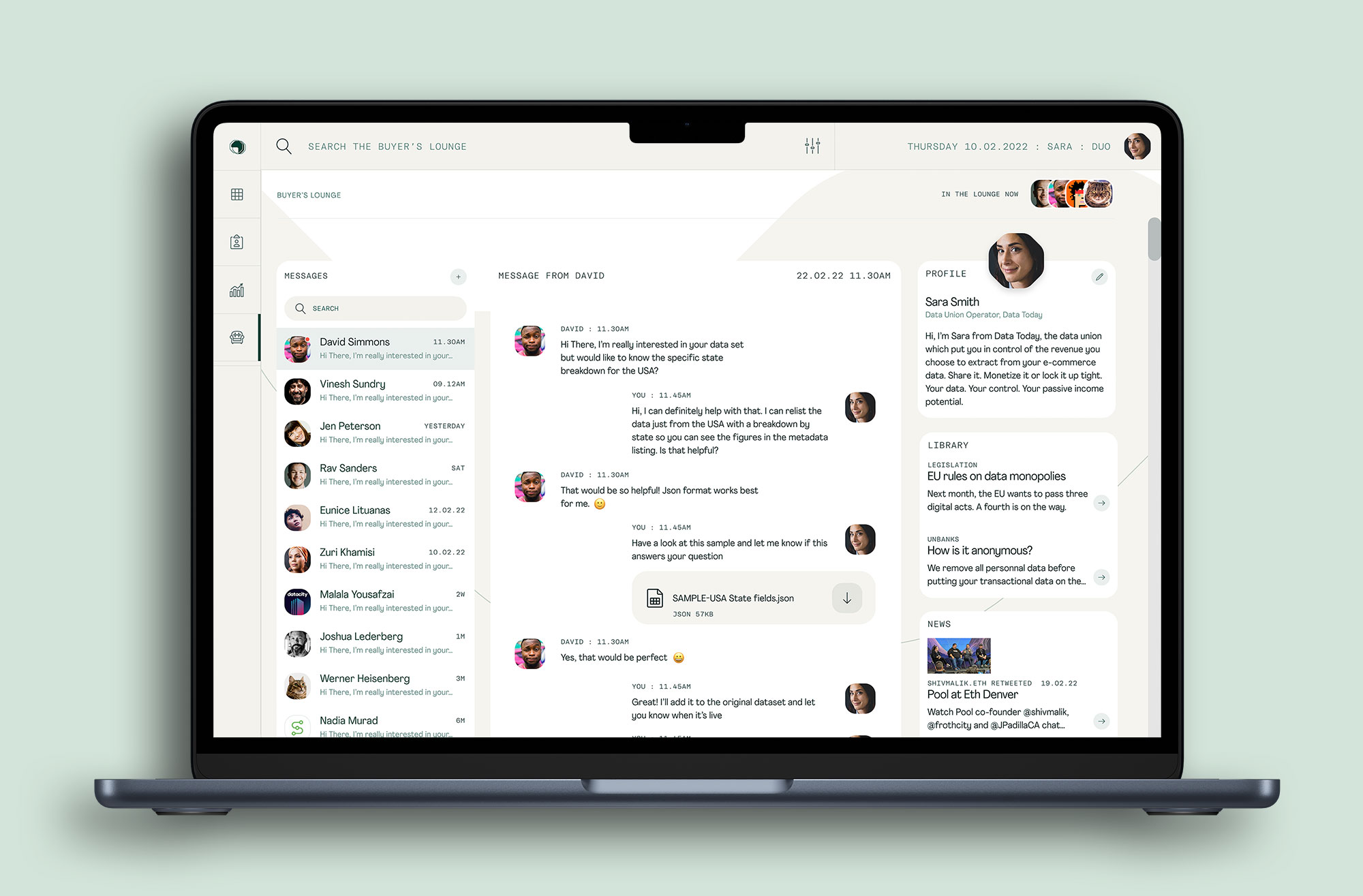 Solution Four
Help buyers and sellers communicate swiftly
We created a 'Buyers Lounge' area of the site where data providers and buyers could communicate easily. This allowed users to communicate specific needs such as custom fields or only bespoke purchasing of partial data. Sellers could then create custom listings for specific buyers.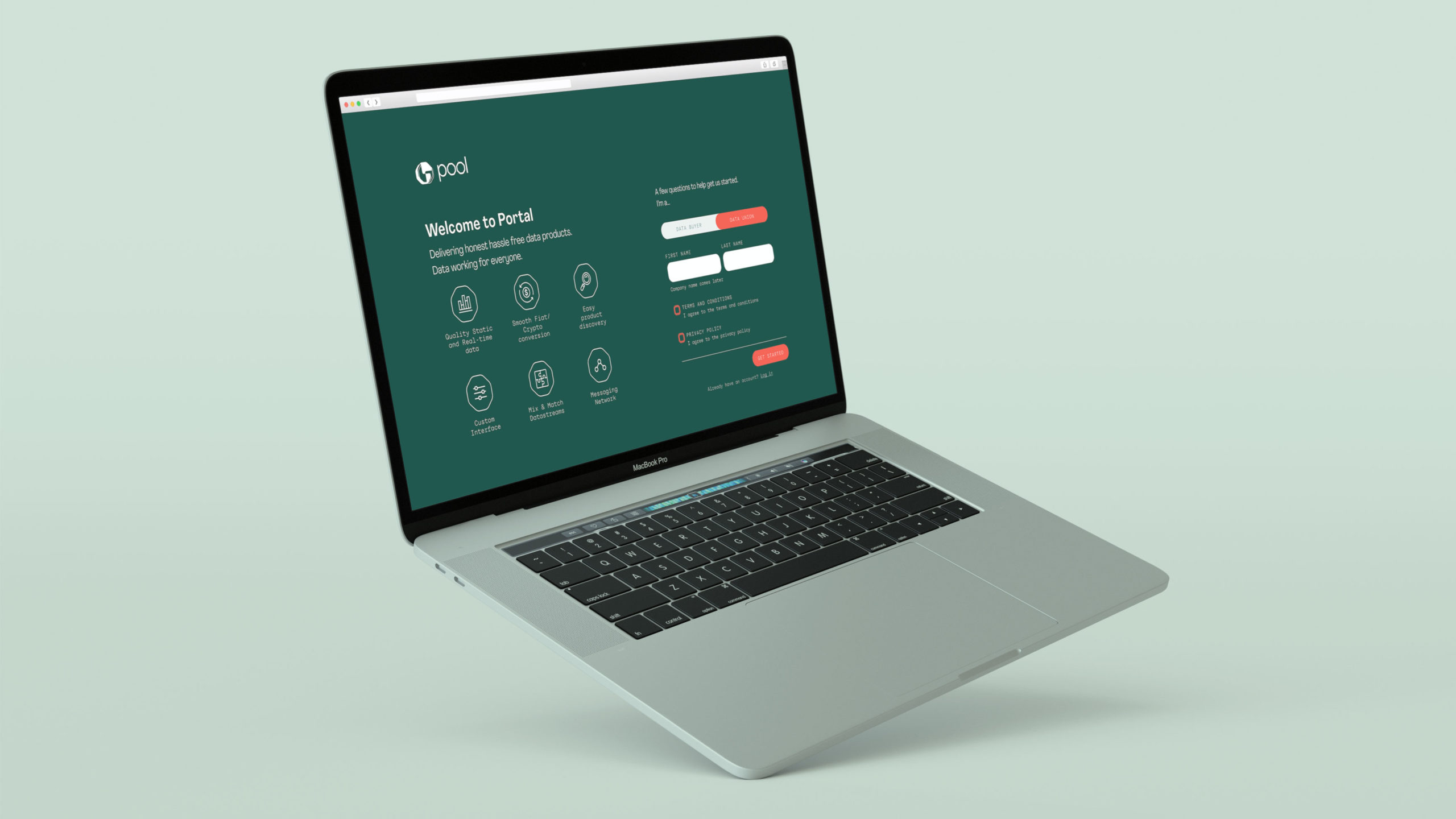 In early November 2022 we soft launched our beta website and began onboarding Data Unions. Working closely with the growth team we created product demos to aid the process and launched a series of marketing assets to promote the product. 
The company secured funding based on showing MVP product to advisors and secured government funding grants.
If you would like a more indepth view of this project then please contact me.