To all the jobs I've ever had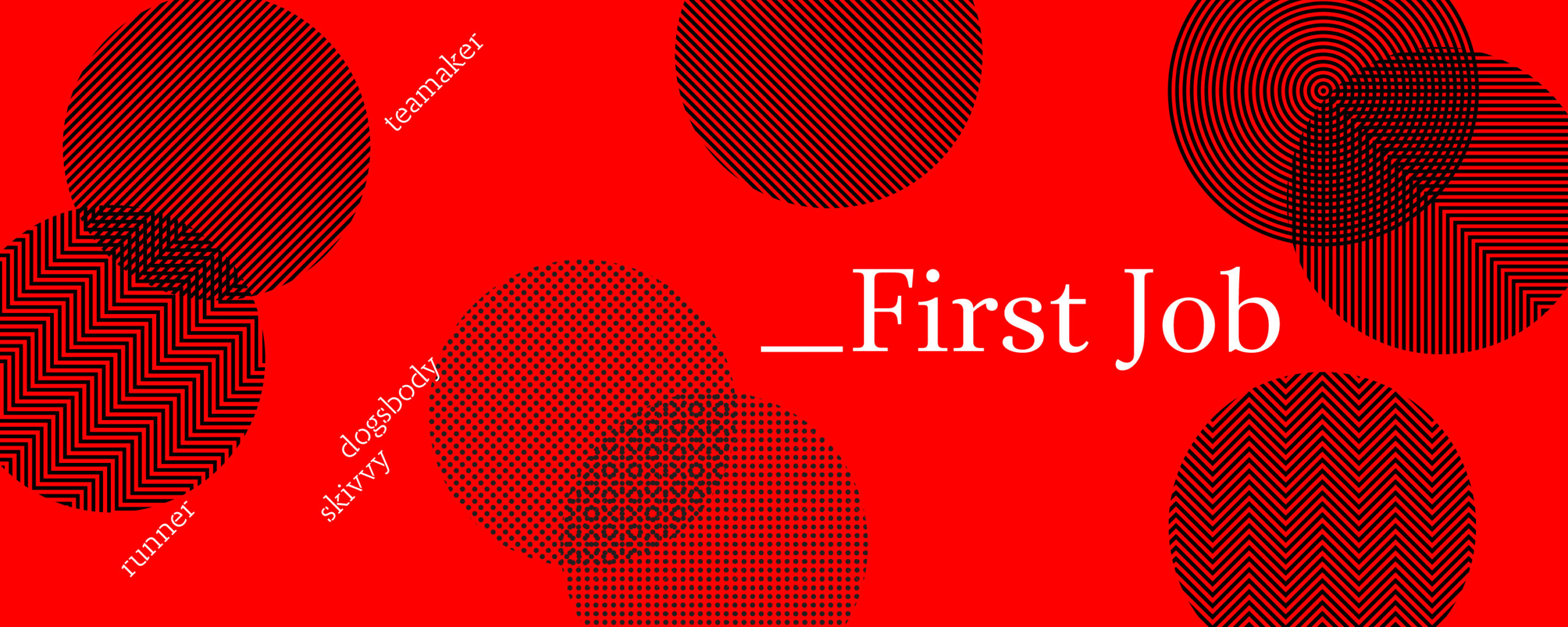 Like many people, my first job came after a long internship. I remember it was St Patrick's day when they asked me to stay and I was elated. No more sleeping on my sister's sofa. I could finally get my first flat and move onto the next stage of my life.
I try to remember those days. I was so eager and energised. My first project was to work on the D&AD website. I was stoked. I was a very minor part of the team. I can't even remember what I did – probably nothing. I just remember being happy to do anything. Most places I had interned at just sent me on errands, made me tidy up bookshelves or make tea. Actually getting to do some work was a huge step up for me.
Then I started doing banners. Boy do I remember banners. I remember lists of sizes, number of colours and file size limits. The sheer number of variations used to fry my brain. They would take days. But I was just so stoked to have a computer! a desk! a wheely chair!
I think the free drinks were basically the whole office mindfulness scheme. There were no free yoga lessons, duvet days or quiet corners. 'The card's behind the bar' was the phrase that lit a thousand smiles in our office, one that funded 98% of my nights out in London.
My first job was a lot of fun. I made friends for life. I learnt what late nights were like and I learnt on the job almost constantly. I had no new media training at college so to walk into a new media agency during the .com boom was intense. But it taught me so much. How to learn different applications on the fly, how to turn my hand to anything and how being in it together made it more fun.
My second job was at a much smaller agency run by friends I had worked with at my first job. It was directed more at branding and did both print and web. I had realised that I was now so New Media focused that I was in danger of cutting myself off from print and I really wanted to get back into print.
The great thing about working with your mates is the friendship, the good times, going to the pub after work. They were good days. But the company grew and hired more people. Teams were created and suddenly I was heading up the Sony account and it was all meetings and Microsoft Project. I felt I was sliding into 'management' when I wanted to be on the shop floor having serious discussions about kerning and rule thicknesses.
But I learnt a lot about managing a team. About easy people, difficult people, people who click, people who agitate. It was an education in people and responsibility. Maybe that's dull, but I think it was a real turning point from junior to senior mentality.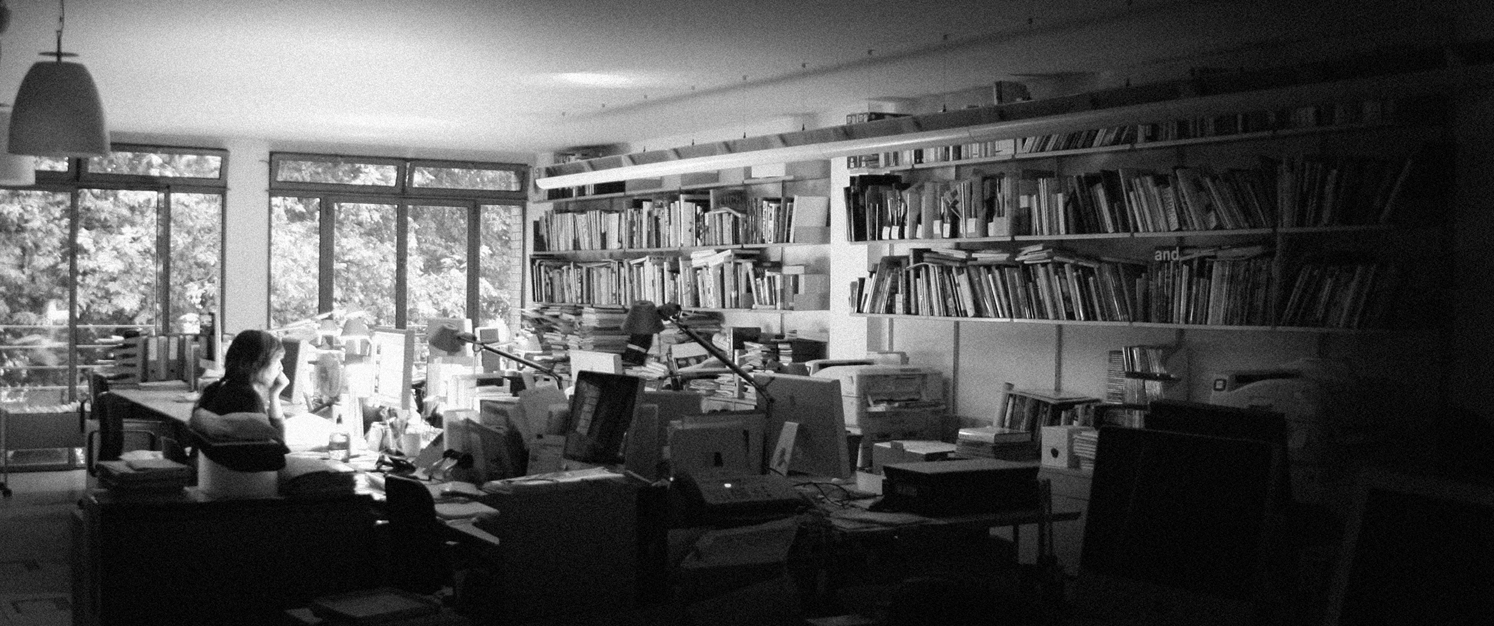 My third job was my 'dream job'. Sorry other jobs. I had longed for the serious side of design. I had ridden the office skateboard, had the office parties and made the excellent office friendships. What I was missing was someone to discuss the merits of 8.25 on 9.75pt type with 80/90/100 H&Js, no hyphens and minus 5pt leading. And man did I get my wish.
I learnt everything about the finer points of typographic design over the next 12 years. I wallowed in print heaven. I did art books, exhibitions, posters, annual reports, you name it. It was great. But it was hard work. The nitty gritty can get next level. And can get pretty serious. But I learnt that I love the details. I love a tight grid. I love artworking and templating which surprised me. I mean I must have loved it to stay for a decade.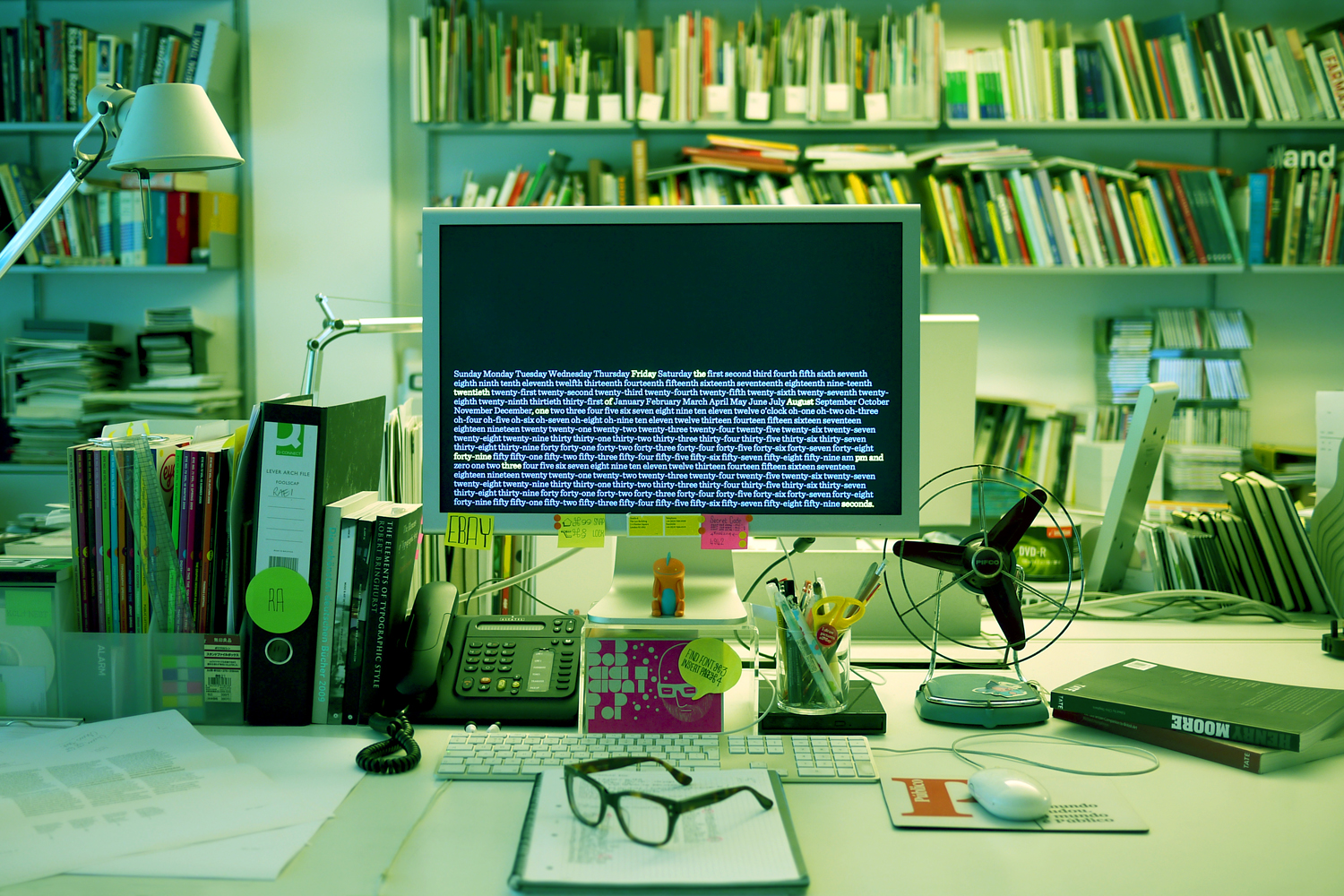 So there you have it. After my third job I went freelance and as of this post, I am still doing it. I quite enjoy changing environments, getting that short glimpse into other studios and other ways of working.
But my main three jobs will always be the ones that shaped me.
Now I am in the position of watching other juniors starting out on their working careers. I wonder if their first jobs will be as instrumental to their development as mine were. I wonder what makes a job good or bad. I don't know if I know. Maybe it's more about what you need at that time.
As I get older I am more attuned to what I am looking for. Currently I am really focused on the friendship side of work. I want to work with nice people, be part of a team of people I respect and can have a laugh with. I am all about the 'bants'. Maybe that's shallow, but I have come to appreciate that if you get on with people and share the same aesthetic ideals, then good work comes from that.
But in order to draw this rambling post to a close… If I had to choose the key things each job has taught me, they would be…
Job 1
Adaptability
Computer literacy
Job 2
Responsibility
People skills
Job 3