Recently in the studio I had the pleasure to work with small publisher, Trivia Press creating a simple one page site for people to land on and find out how to buy their publications. It's early days, but this is just the start. The books all centre around Kasmin's postcards; a unique collection spanning many years all themed into three current books: Want, Burden and Perform. View the website
I proposed three approaches. A bold image-led route to incite the imagination and give an air of mystery.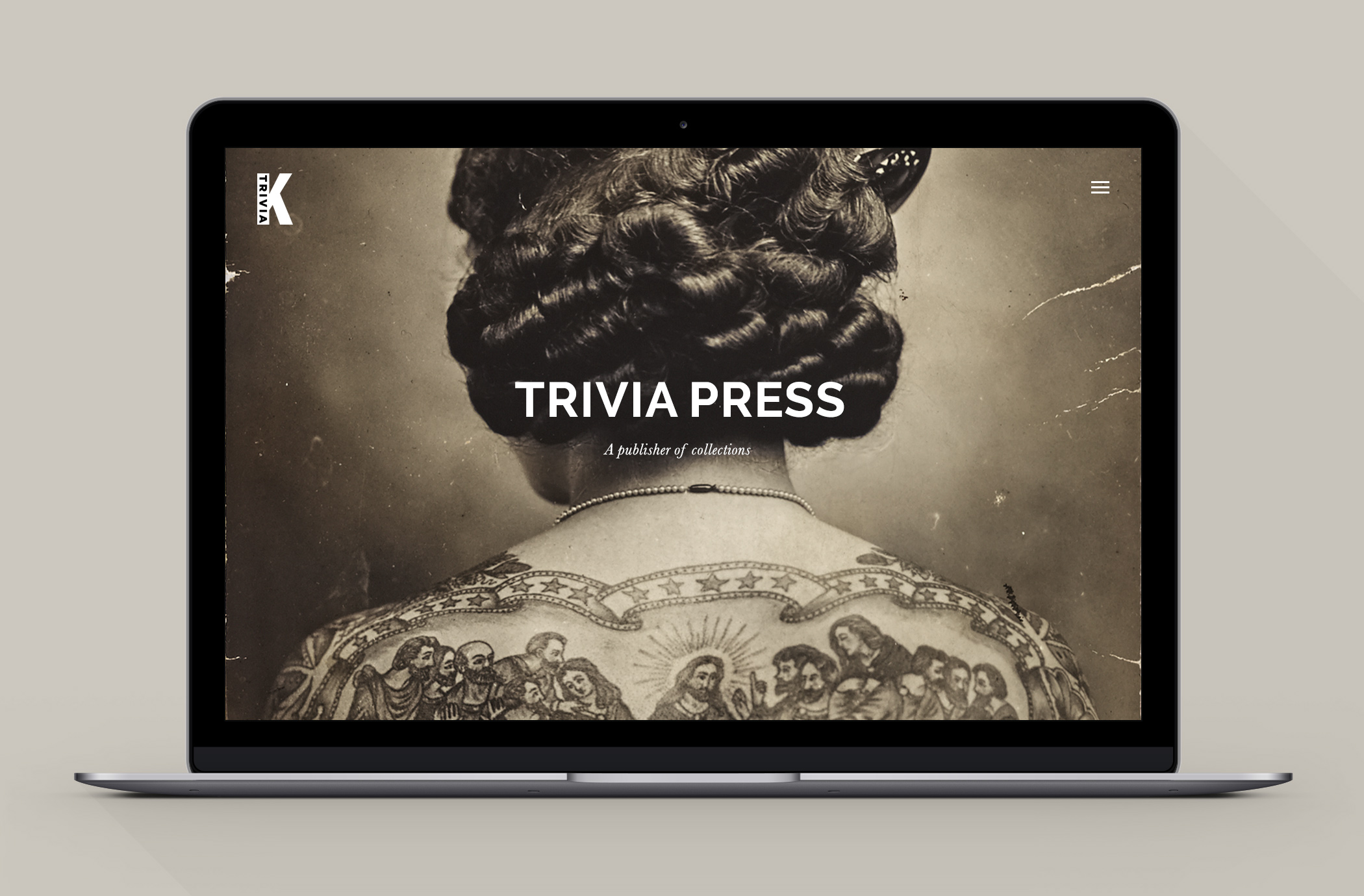 A route showing the variety of imagery by showing an image from each of the publications. I thought these could load in randomly creating several layouts.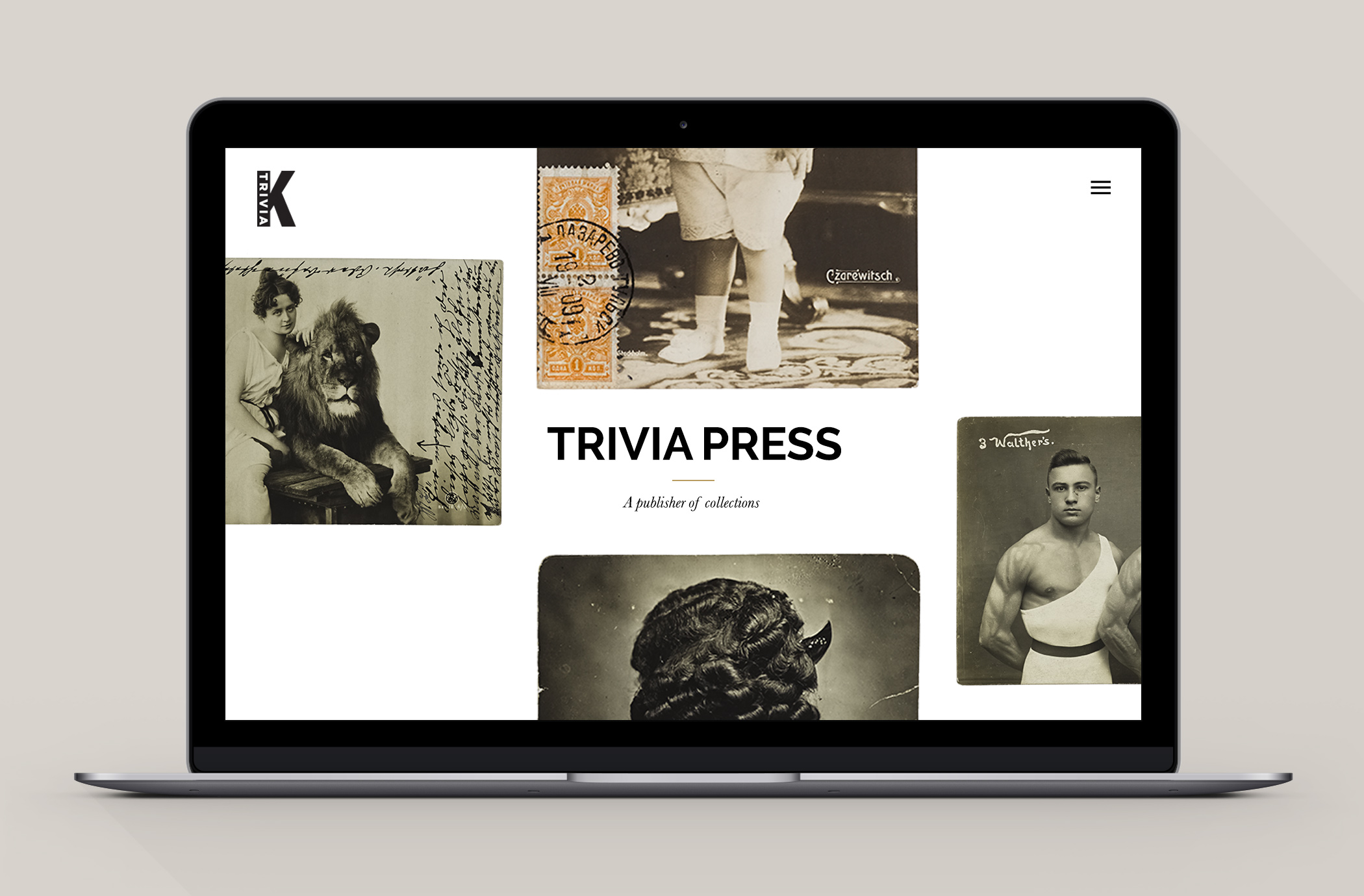 And finally, a very simple layout showing the books in a grid which he can add to with every new publication.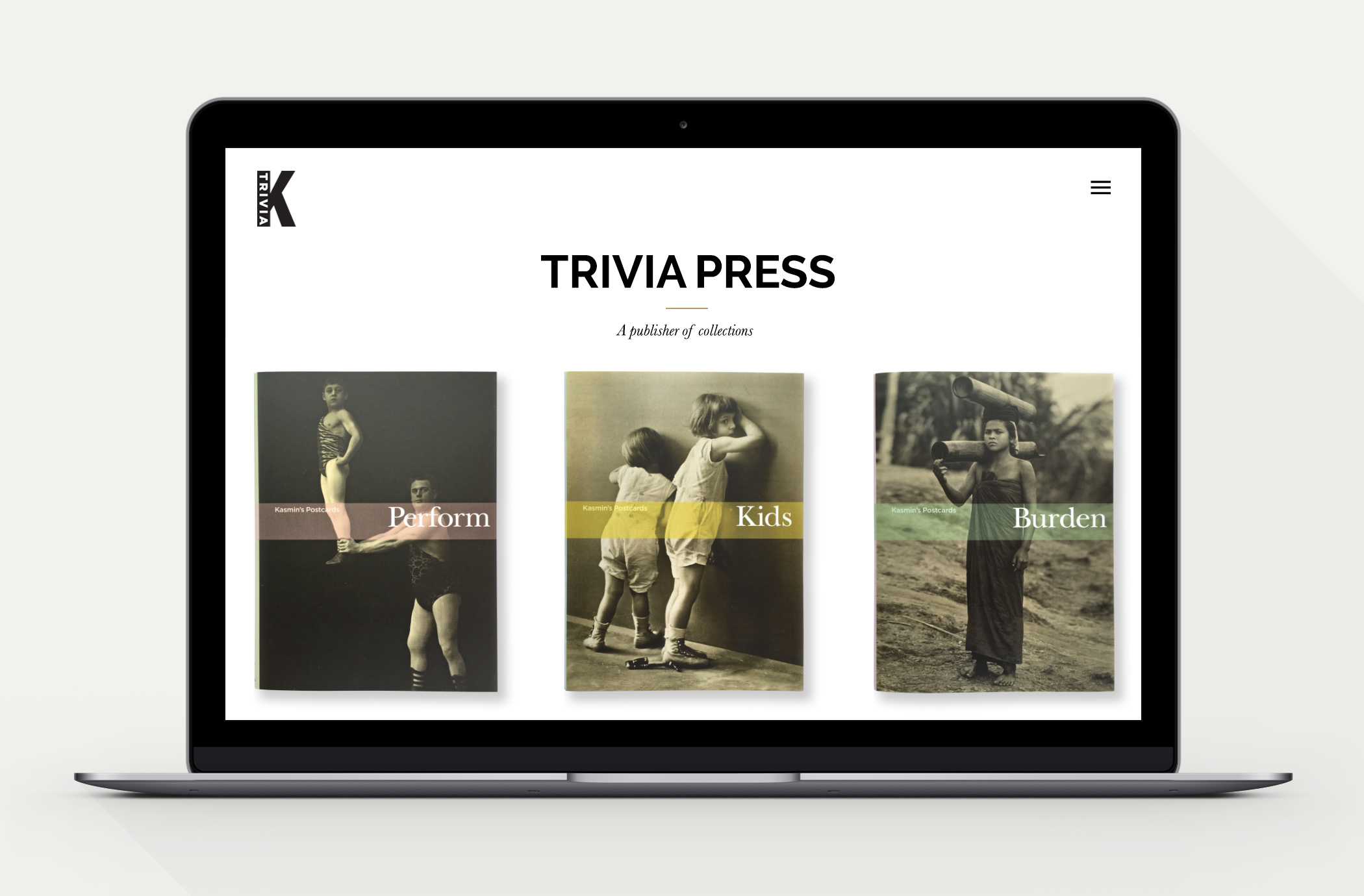 The site is fully responsive and poised to grow as the needs of the site grow. That is all from this side of Kings Cross